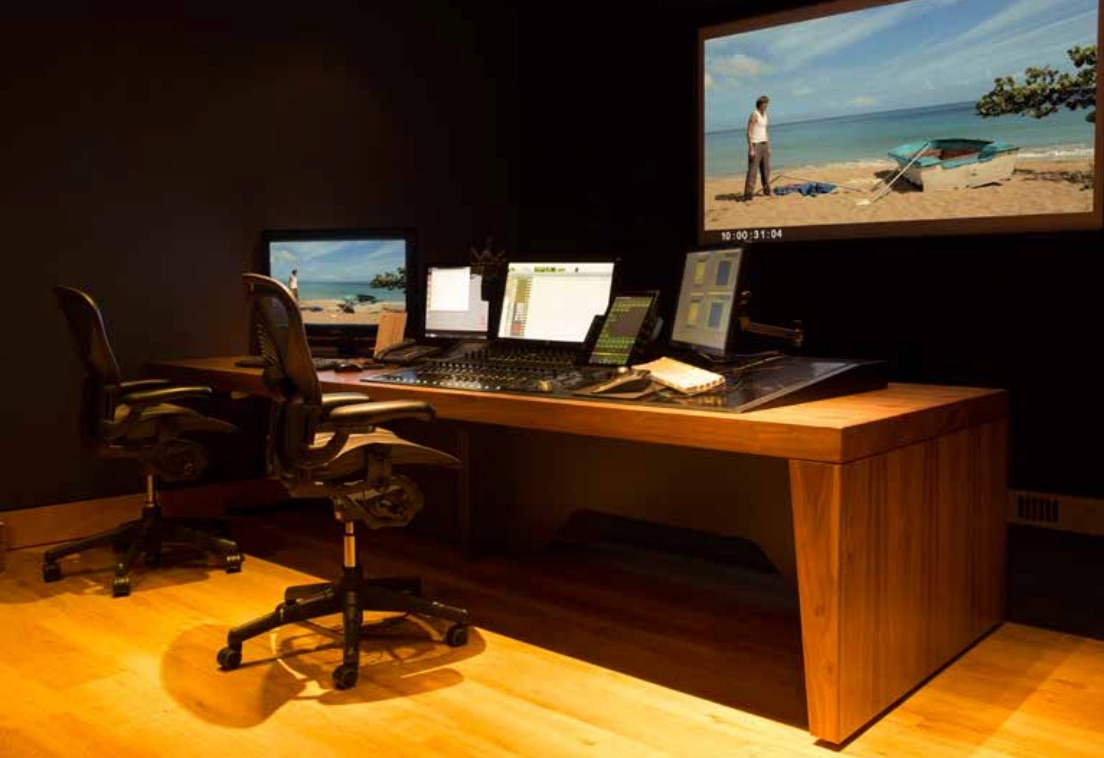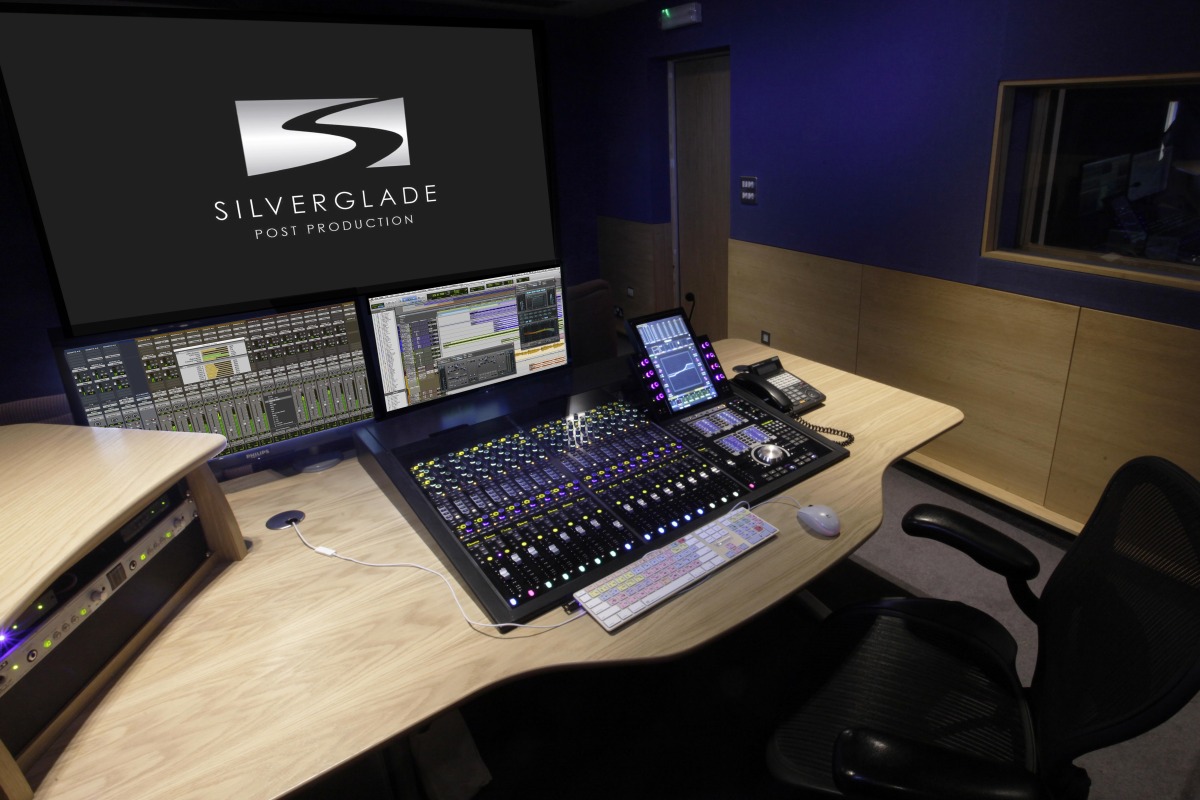 We have been steadily receiving press releases about the Avid S6 control surface being installed here in the UK, so rather than cover them separately we thought it would a good idea to review them together and look at who is buying into the S6 platform and why.
One of our partner brands HHB will be at BVE later this month and they have both an Avid S3 and an Avid S6 control surface on their stand (J43) as well as a variety of Audio over Ethernet related solutions. HHB and audio post specialists Scrub have supplied a good number of Avid S6 control surfaces, mainly in Soho, London which have included…
Envy Post Production - Envy had the first S6 in Central London with an 8-fader M10 console and you can read more about it here.
LipSync Post - LipSync Post took delivery of a 24-fader M10 console and you can read more about it here.
Empire Design - HHB-Scrub has supplied a 16-fader S6 M40 and an S3.
Evolutions TV Post Production - Evolutions new facilities on Sheraton Street in Soho are now home to two 24-fader S6 M40s.
Smoke & Mirrors - HHB-Scrub supplied Smoke & Mirrors with three Avid S6 consoles for their new London audio department, working mainly on short form advertising. They have a 16-channel M10 in Studio 1 and two compact 8-fader M10s, one in Studio 2 and the other in Studio 3.
University Of West England (UWE) - UWE was the first educational facility to have an Avid S6. They ordered a 16-fader M10 console from HHB-Scrub for their new Broadcast Audio and Music Technology course.
Silverglade Post Production - They have taken delivery of a 16-fader M10 console to replace a D-Command console for audio mixing, voice over and foley recording.
Encore Post Production - HHB-Scrub has supplied Encore with

two 16-fader S6 M10s.
Why Go For An Avid S6?
We were curious as to why so many post production houses are going for the Avid S6 as a solution? Talking to HHB-Scrub's Ben Scully there are now three groups of Avid S6 customers.
There are the Pro Control studios that have reached the end of their working life and need to be replaced. The next group is DSP consoles that have come to the end of their useful life and need replacing, and we also now have a few ICON replacements lined up as well. The orders are now fairly equal between these three groups, but if you had asked me last year customers were mainly replacing old DSP consoles. There have been a number of DSP consoles like the Libra that have reached the end of their usable life cycle and facilities are less inclined to reinvest in DSP consoles, so they are going for the S6 control surface. They are finding project handling and workflow is so much easier too.
But what about the customers that have bought them, what do they say? Scott Little, Smoke & Mirrors Head Of Audio told us…
It is clear Avid has considered the audio post market with the S6 control surface, as there are so many intuitive features geared towards this workflow. Assignable soft keys, the enhanced transport section and jog wheel, and of course the MTM multi-point touch screen, which allows you to navigate the entire project and console, having instant access to channels, sends, plug-ins, and just about anything at your fingertips, helps us work with greater efficiency and precision, which is key when turning around a large volume of high-end work under tight time constraints.
Envy's Dubbing Mixer Rich Martin said…
We first saw the Avid S6 at Scrub's Soho preview event and immediately knew that it would be perfect for our new audio suites, and the ability to select the individual modules to match our needs was a major selling point. Scrub was very helpful throughout the installation process and helped us configure it onsite in an arrangement that matches the workflow of our engineers.
LipSync's Senior Re-Recording Mixer and Music Composer Rob Hughes added…
When we came to update our desk in Studio 6, we wanted ultimate flexibility and integration with our Pro Tools HDX system. It's a busy room that needs to serve as a mix studio for drama, short form and documentaries, as well as feeding work into our larger theatres and handling re-versioning and deliverables.
Avid Respond To Customer Feedback
There is an interesting story behind why the likes of Scott, Rich & Rob find the S6 works for them and that has to do with the positive way Avid has taken on board customer feedback, Ben Scully explains…
We have seen a huge investment of resources into the development and refinement of the Avid S6 since it was launched as a result of customer feedback and especially feedback that has come through ourselves here at HHB-Scrub. The last two updates have been heavily Soho centric because the original control surface was designed and heavily focused around LA workflows.
PTE: It must be refreshing to see the S6 development team actively responding to customer feedback and implementing them into the latest updates.
BS: Yes absolutely. With the release of v1.4, that will make four major updates in nine months. All of which have changed the minds of staunch film & long form mixers using dedicated DSP consoles. Let me give you a couple of examples of where an LA design console wasn't suitable for Soho workflows. The biggest one was Auto Talkback. Originally there was no Auto Talkback feature on the console when the S6 first launched. Basically every short form facility and even factual TV facilities were asking how to use the S6 without auto talkback, as they always have Auto Talkback activated on their consoles. This feature is now be included in v1.4.
PTE: So Auto Talkback is a feature that, when Pro Tools is stopped, talkback to the voice over talent is automatically activated, enabling the production team to talk and give notes to the VO talent, hands free, and then once Pro Tools is playing or in record, talkback is disabled?
BS: Exactly, so with the ICON and the XMon, the ICON always knew the Play state of Pro Tools because of the way the ICON was designed. The way that the S6 and XMon interact made it quite a major undertaking to make the S6 aware of the Pro Tools Play state, but they have worked hard to deliver on that one, and it has been really good.

VCA Spill, and access to spill zones was another big one because generally film stages in LA are massive and have a 48-fader control surface so it's easier to manage. The control surfaces we supply are often a lot smaller and the need for extensive console surface handling, like putting up VCAs and spilling them out, was important feedback from the film mixers that we supply here at HHB-Scrub. This feedback has contributed heavily into the way VCA Spill now works on the S6.

The other is third-party support, like third-party plug-in support, which is now much better. A key part of the AAX format was to make third party plug-in control much easier on these consoles. For example, the tables that determine how an EQ module expands out over the control surface is all much easier to do now.
Avid S6 In Education
And it's those products from third-party developers that are also a significant contributing factor to potential sales of the Avid S6 into the educational sector. HHB's Educational Sales Manager Andrew Hingley takes up the story…
We are also seeing a growing range of third-party S6 related products, including mechanical solutions like furniture from companies such as AKA Design. The NTP hardware solution is especially appealing to educational establishments as it opens access to Audio over Ethernet solutions as well as interfacing audio to and from SDI video signals. Many music colleges are running HD video broadcast services with live web streaming of concerts and post producing video programmes. The ability to have flexible networking solutions to be able to link up concert halls with studios and control rooms using Ethernet-based solutions like NTP and then integrate that into Pro Tools, is very appealing.
PTE: You have sold the first Avid S6 into the educational sector, how did that come about?
AH: The University of the West of England (UWE) have been delivering an engineering focused course for quite a while and more recently running media related courses on another site, but with the introduction of a new Broadcast Audio and Music Technology course and taking on an experienced audio post mixer from the BBC - Martyn Harries, they wanted a facility that reflects the equipment that is currently being used by the industry. To achieve this, they decided to upgrade one of their existing studios that had a Yamaha digital mixer with Pro Tools to an Avid S6, HDX and Pro Tools 11HD.

Although the S6 we have supplied to UWE is the first of its kind, we are getting a significant number of enquires from other educational establishments looking to upgrade their facilities. Avid Learning Partners running the 300 series courses will soon have the optional S6 credited course, so it is probably only a matter of time before these colleges decide to install an S6. Avid also offers Exchange trade-ins to support facilities upgrading from ICON to the S6, this provides extended warranty/service cover.
PTE: Moving onto the broader education market are you getting enquires from universities and colleges looking to install an S6 for their broader degree courses like UWE has done?
AH: Yes we are, we also are aware that colleges are also teaching other applications like Nuendo, where as the ICON is dedicated to Pro Tools the S6 can support a wider range of platforms and DAWs.
Which brings up an interesting point, we understand there are a number of UK post production facilities using Nuendo that are looking at an Avid S6 as their preferred control surface. Coming back to choosing an Avid S6, we wanted to know what the considerations were when considering an Avid S6, Ben Scully…
The hardest part is the choice of configurations and we spend time with each client walking them through exactly what they want. But in reality, some of these choices don't get finalised until a system has been with the client for a month or so.
PTE: Is that because of all the different module options and layout configurations?
BS: Yes pretty much, apart from customers with multiple systems we haven't supplied an identical system yet, every one is different. There is the track count and how many channels, and then there is the size of the console and the placement of the modules within the console frame. Rarely does anyone just buy a 16-channel M10, customers extend it, play around with the modules, and then there is the decision as to whether to go for the M10 or the M40. If you are sold on the TFT screens you do need to go for the M40 frame. When the console first came out the TFT screens were just elaborate meter bridges, but now you can see the power of the processing and how that is conveyed to the user on the TFTs, whereas with the ICON consoles it was just a mater of fader counts and installing the console in the room. Aesthetics play a big part in the choice and configuration of an S6 control surface, as the layout can be very different with the S6. That way it can be integrated into the room and the furniture gives the customer a lot more opportunities.
Which echoes Andrew's point about third-party support with furniture design. Coming back to the extensive choice of modules, HHB have their own Avid S6 Builder web based interactive application to enable prospective customers to try out a range of different configurations without having to spend any money.
What Makes A Good Dealer?
Another area that demonstrates a good dealer is their options for training and HHB have released a number of training videos on their YouTube channel as well as having a 5.1-equipped demonstration facility in their Soho-based offices.
We would also like to congratulate HHB-Scrub for being named Avid's Audio Top Channel Partner for the second consecutive year in the EMEA (Europe, Middle East and Asia) territories. Avid's Senior Vice President of Worldwide Field Operations - Jeff Rosica told us…
Throughout 2014, HHB's dedicated sales and technical support team once again showed terrific business performance in support of our mutual customers, and demonstrated tremendous commitment towards the Avid Everywhere vision and all of Avid's professional audio solutions. Most importantly, we thank HHB for all they did to help customers create amazing audio content for the enjoyment of people everywhere.
We hope this overview has been helpful and don't forget that HHB-Scrub will have an Avid S6 on their stand J43 at BVE London from 24th to 26th Febraury 2015. If you would like to arrange for a personal demo of either the Avid S6 control surface or S3 system then you can email Andrew Low at HHB to arrange your demo at BVE.