Welcome to The Week in Gear. Each week, we'll round up what's recently been released in synthesizers, modules, keyboards, and more, beginning with our Find of the Week. This is a product that stood out to us for exceptional value and/or technological achievement.
Find of the Week: Reason Rack Extension Subscription
Even though Reason now supports VST plug-ins, their dedicated Rack Extension format has burgeoned into a huge third-party ecosystem of excellent virtual instruments and effects. Three tiers -- $9, $19, and $29 per month -- offer access to REs with purchase price equivalents of $400, $1,000, and $3,000, respectively. Visit Propellerheads' page for more info and starter bundles.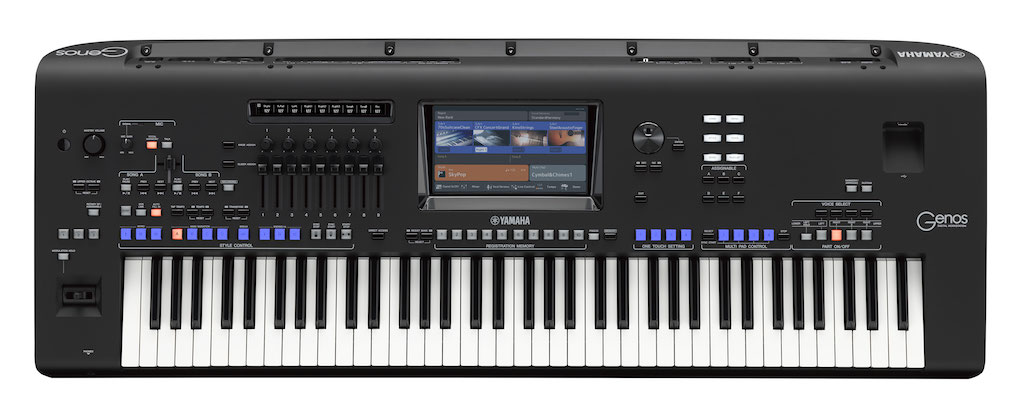 Yamaha Genos
This flagship arranger workstation from Yamaha offers an unprecedented number of real-time controllers for a keyboard of this type. Styles are user-customizable, From a pure horsepower standpoint it's way up over its predecessor the Tyros 5, with twice the amount of wave ROM and up to 28 insert effects. There's a mic input with vocal harmony features, tons of new sounds including a CFX concert grand, full-featured multi-track MIDI and stereo audio recording, and much more for the songwriter or solo entertainer. All this power comes at a price, though: $5,499 (with accessories) from a survey of US-based retail sites. Genos website.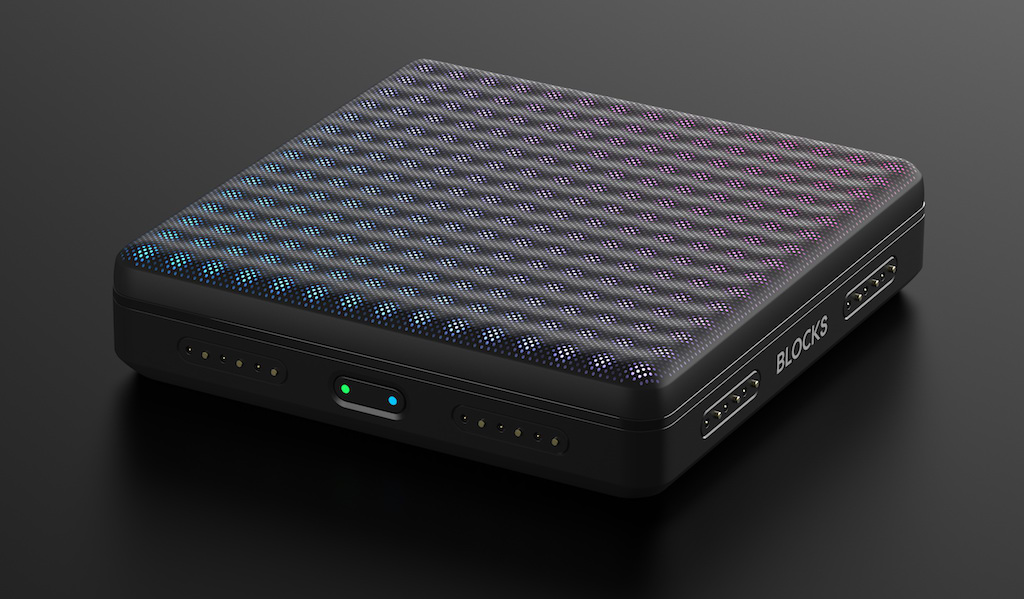 ROLI Lightpad Block M
ROLI Blocks are a modular snap-together system of MIDI controllers. The magnetic connectors around the edges provide both physical and electronic connection. The new-and-improved Lightpad features a deeper silicon touch surface, now with "keywave" ripples to provide additional tactile feedback. Brighter illumination and more included software further sweeten the pot. Price: $199 US. More info and video here.
Percussa SSP
From the makers of AudioCubes comes this extremely powerful digital Eurorack synthesizer, built around a fast quad-core CPU. It's capable of wavetable synthesis, granular processing, sampling and much more. Of course there's full CV implementation. It has been fully funded on Kickstarter and Percussa is now going for "stretch goals" and taking pre-orders. This looks sure to be one of the most envied Eurorack additions this coming year.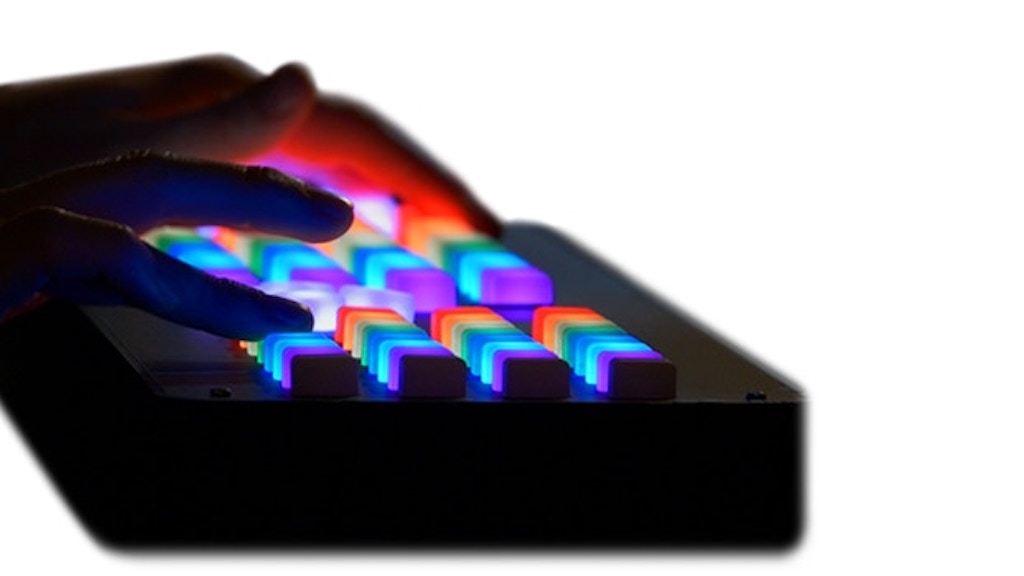 TheoryBoard
Another project fully funded on Kickstarter, the TheoryBoard is a MIDI controller that aims to make music theory fun to learn for electronic producers and synth enthusiasts who haven't had traditional instruction. Says the company, "By merging color and sound the TheoryBoard provides a synesthetic experience for anyone interfacing with the product. Diatonic scales, chord groups, and the correlations between them are expressed through color giving the user a unique advantage by allowing visual reference points while playing."
MOTU 828ES
The latest generation of MOTU's popular 828 series of audio interfaces connects via USB or Thunderbolt. It features improved converters for 123dB of dynamic range and ultra-low latency of 1.6ms round-trip. Onboard, it supports 48 channels of DSP-powered mixing, with effects. Price: $995 US. Learn more here.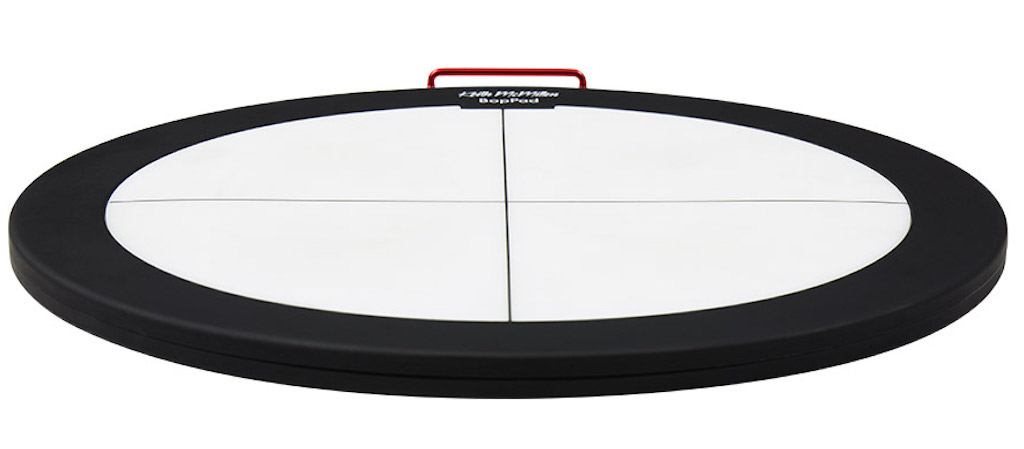 Keith McMillen BopPad
The BopPad is a multi-zone, ultra-sensitive percussion pad MIDI controller. The available editor uses new Web MIDI API technology to create and save presets from the browser, this allows each of the simultaneously-playable Quadrants to play up to six simultaneous notes with six expressive timbre maps, meaning that BopPad can not only be played like a traditional drum by triggering a single sound, but cab also build out a drum kit by assigning a different sound to each of those Quadrants so that a single BopPad can comfortably handle several simultaneous percussive goals. Price: $199 US. Product page here.
NDLR Arpeggiator
We caught a bit of this innovative arpeggiator from Conductive Labs at KnobCon 2017. It features various types of patterns and three independent sections: pad, bass, and "motif" (no relation to Yamaha). It's designed so non-traditional musicians can dial in very musical riffs quickly. It's been fully funded on Kickstarter, and you can see demo videos and learn more there.