Each week we round up the hottest new product releases of the previous seven days, including our Find of the Week, which gets the nod for outstanding bang-for-buck and/or technological achievement -- or just something we've been waiting for and are glad someone finally made.
Find of the Week: PreSonus FaderPort 16
Okay, we know it's a bit odd to be leading off with something that's not a synth. But all of you (and us) with synth-centric home studios that may be mixerless need a good control surface. PreSonus ups the ante with 16 faders. Expectedly, integration is tightest with Studio One (and we even have a site for that), but Mackie Control protocol adoption ensures this box will work with your DAW of choice. US price is $995 out the door. Product page here.

Deckard's Dream
With Blade Runner 2049 in everyone's feed currently, there could be no better time for this rackmount clone of the legendary Yamaha CS-80 -- which featured prominently in Vangelis' score to the original film -- to begin taking orders and shipping. DIY and built-up versions are available, with a notable price spread between them. More here.
Elektron Analog Four Mk. II
The original Analog Four was the ultimate boutique source of bass lines, top loops, and comping parts for the discerning producer. The Mk. II is finally shipping, and takes everything up to 11: tone generation circuitry, build quality, OLED display, and much more. "Overbridge" makes possible full integration into DAWs as though the hardware were a plug-in. Learn about it here, and have your $1,299 US ready.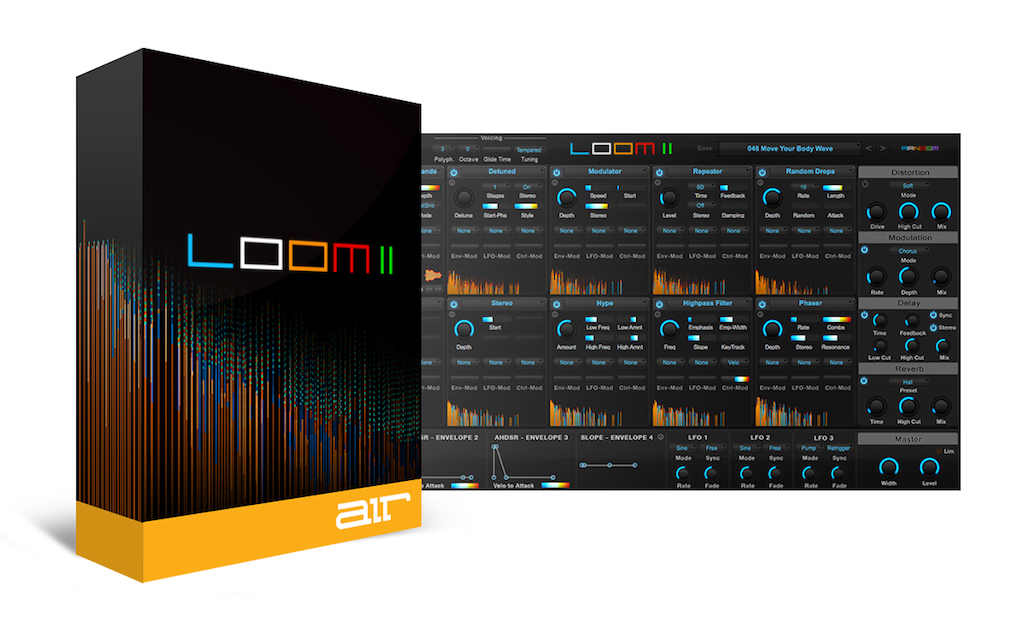 AIR Loom II
AIR (Advanced Instrument Research) began life as Wizoo, the brainchild of mutant-genius engineer Peter Gorges. They were in Avid-Digidesign's fold for awhile, producing such brilliant instruments as the virtual drummer Strike. Loom is an additive synth that lets you add together "modules" of recognizable sounds as opposed to tediously stacking up individual sine waves, and it's powerful and flexible enough to make a Synclavier jealous. It's also just a hundred bucks, or fifty for an upgrade from Loom I. More info here.
MakeNoise Telharmonic
Thaddeus Cahill's Telharmonium was the progenitor of tone-wheel organs such as the fabled Hammond B-3, using toothed cylinders in proximity to pickups to generate fundamental and harmonic frequencies, amounting to the first additive synthesizer in (!) 1906. Except taking up the entire basement of a theater, it made the B-3 seem portable by comparison. Now, you can have its sounds in a truly portable Eurorack module for $349. Product page here.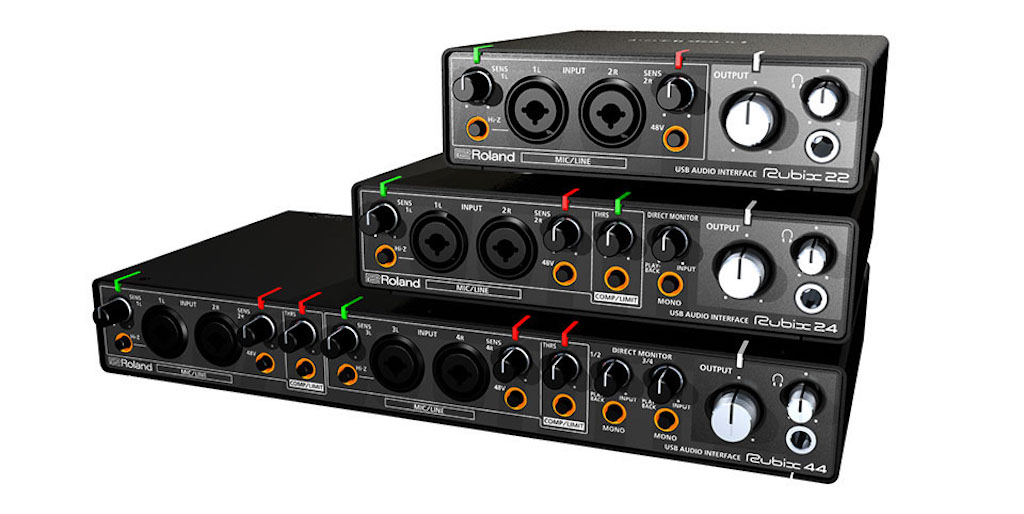 Roland Rubix Audio Interfaces
We have to admit, when someone acts like it's a big deal that they've released a new USB audio interface, our first impulse is to beat them over the head with it. But Roland's new Rubix line has a few new tricks up its collective sleeve. For one, it supports iPads as well as Mac/PC computers out of the box. For another, it has ground lift switches and a lot of shielding for real-world use. Then there's the fact that it's very affordable given the high build quality: three models range from $149 to $299 depending on I/O complement. Here's Roland's story.
Rob Papen SubBoom Bass II
Is there a more well-liked soft synth designer on the planet than Rob Papen? The guy was committing to virtual instruments before anyone knew they would catch on, and is responsible for such staples as Blue and Predator. SubBoom Bass II is just what the name implies: a low-end-focused soft synth that brings the boom for styles from hip-hop to dubstep. It also may unwittingly realize the goals expressed in Kate Bush's "Experiment IV." It's fifty bucks, and you can hear it here.
G-Sonique Ultrabass MX4/4
It's proving to be a bass-heavy week, and the news here is that this popular bass synth plug-in is now being delivered in a 64-bit version. More here.