If you are short of time then here's a round-up of some of our articles to check out today. It's not everything on the Expert sites today so if you have more time then have a look at all the other articles, tips, and tricks.
In this article we explore several innovative monitoring plug-ins with technologies that claim to help us mix more confidently with headphones by providing a more natural listening environment similar to that of mixing with monitors in a room, but which is best?
DSP is an acronym we casually throw around but what does it actually mean? What Is DSP and why is it increasingly common in monitors?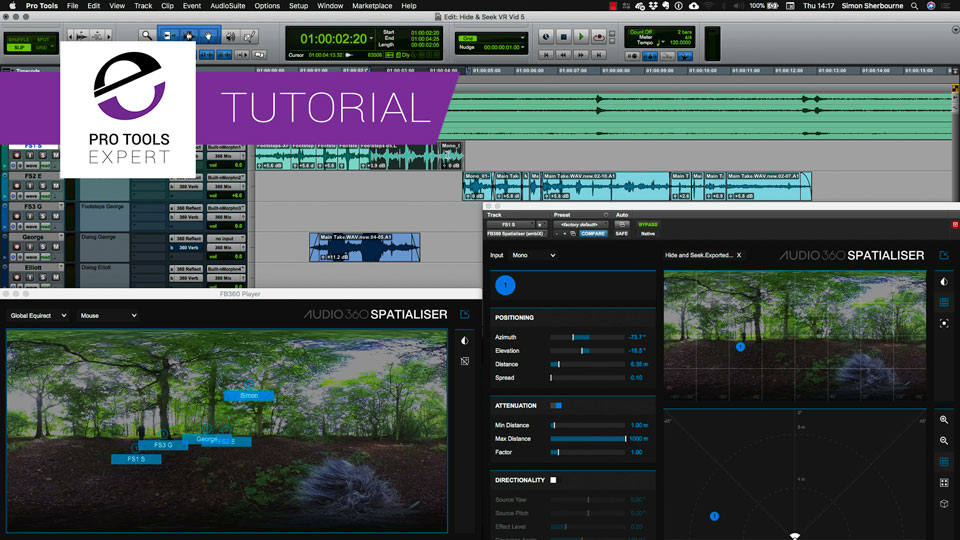 In this free video tutorial, Avid Audio Solution Specialist Simon Sherbourne shows how to use the Spatialiser plug-in in the Facebook 360 suite of plug-ins takes you through Spatial Audio Production techniques and tricks for Pro Tools Ultimate.
If, like me, when learning Pro Tools you went straight to shortcuts instead of using the the Zoom Tool then, like anything you don't use, You may not have learned it as fully as you might.
In this Premium Pro Tools Tutorial I take a more thorough look at the Zoom Tools and show some of the ways the Zoom Tools are better than you might remember.
Over the month of July 2019 we've partnered with our friends at Bounce Boss to offer The Production Expert Community ten chances of winning a free six month studio plan subscription to Bounce Boss which features 8GB of cloud storage and unlimited collaborators.