If you are short of time then here's a round-up of some of our articles to check out today. It's not everything on the Expert sites today so if you have more time then have a look at all the other articles, tips, and tricks.
In the Production Expert podcast Russ, Dan and Emma talk about managing client relationships and what you can do when that relationship gets difficult?
When Steven and the Slate Digital team introduced the new Slate Digital All Access Pass they not only gave users a single source for amazing sounding plug-ins and fascinating and informative production tutorials but we also got some new goodies in the form of the amazing ANA 2 synth from Sonic Academy and the mind bending Kilohearts plug-in suite.
In this free extract from his recent tutorial series Fab DuPont shows how he uses a repurposed tube preamp from an old spring reverb to add dirt and colour to a track by inserting it across the Mix bus. This free video extract is from a tutorial in which Fab describes his system for recalling a hybrid mix for Ulrich Forman's song, "1234" full of analog hardware to reset, reverbs to re-time and processes to recreate.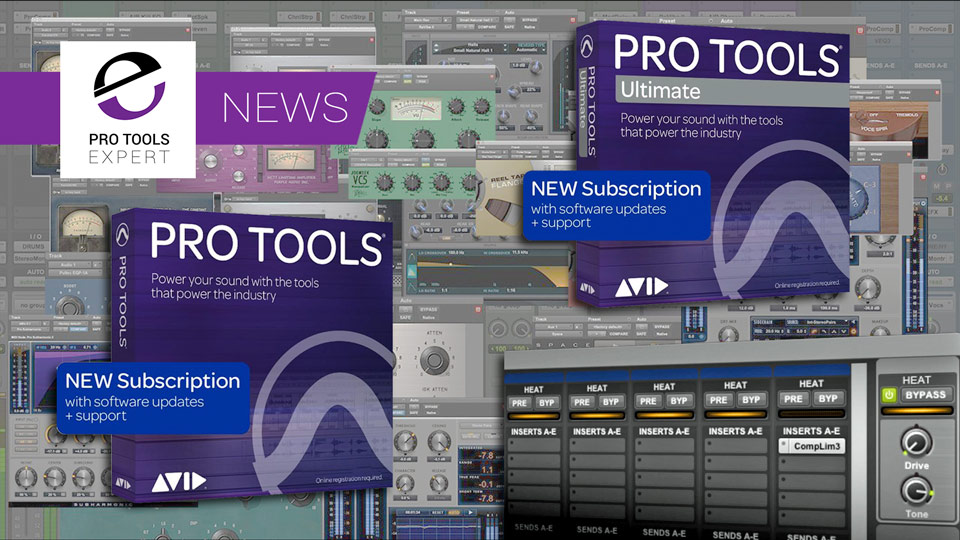 Following the announcement at Summer NAMM, Avid have quietly included HEAT in both Pro Tools and Ultimate subscription plans and reduced the price for a perpetual license of HEAT from $495 to $199. In addition the Avid Complete Plug-in Bundle is now included with Pro Tools Standard subscriptions.