Building a soundproof recording studio is an enormous task that demands a lot of technical thinking, work, money, skill and grit. Many of us on the Production Expert team as well as community members have faced this head on either from a retrofitting approach or from a ground-up design and build.
For all of us, the key to achieving the perfect studio build is in the planning and design stages. The more work you put in the planning stage, the better the results will be. Budgets are also a lot more manageable as well if you know exactly what you want to achieve from the start.
Many of us have documented their own studio builds in great detail to help people plan their studio builds and to also learn the best practises for sound isolation and soundproofing. From design ideas, to building techniques, electrics to soundproofing… we have featured them all.
In this article we have collated all of our studio build articles based on real world projects from the team and community to help you best plan, design and deliver your very own studio build…
This article includes all the research Production Expert team member Dan Cooper put into his studio build along with a full walkthrough video showing you how he designed and built his soundproof studio step-by-step from start to finish.
The process of soundproofing a room isn't simple and should never be confused with acoustic treatment. Soundproofing often involves building a new room inside of an existing structure, these are referred to as a room-within-a-room. These types of structures are designed to decouple (isolate) the new room from the main structure limiting airborne sound energy from transmitting out of the studio to the outside world and vice versa.
Home studio builds take months of planning, copious amounts of mental & physical grit and of course a generous budget to invest in order to get a studio that will not only performs as planned but also works as a soundproofed room. In this video you'll see how a soundproof studio is built from start to finish - A must watch if you are planning on building your own studio from the ground up in the near future.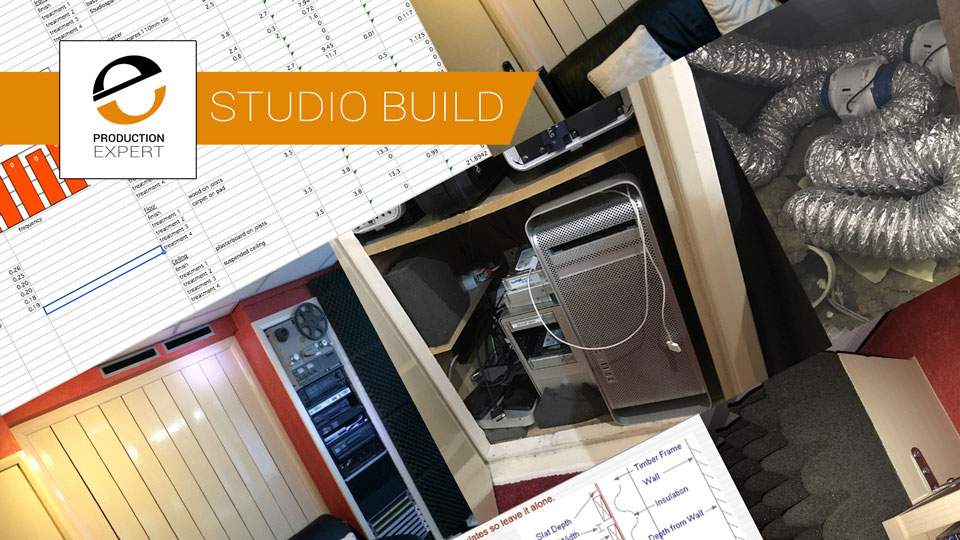 In part 2 of this series on DIY studio acoustics we got deep into spreadsheets and calculators to help us get a balanced acoustic treatment that didn't favour one or more frequency bands over any other. In this part we will take a look at how I handled the difficult issue of ventilation and cooling.
In the first part in this series I started to share how my current studio was designed and built, learning from previous mistakes. In this article we are going to delve into the maths of acoustics and get deep into spreadsheets.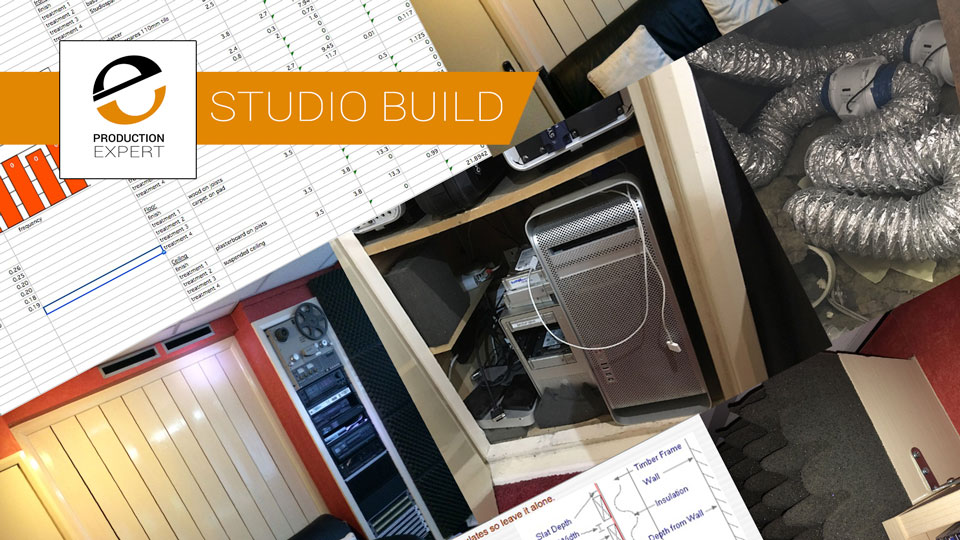 Dan wrote a brilliant article outlining the basics of acoustic treatment and sharing his story and experiences with his various studios. Following on from Dan's article, I am going to share my experiences and the techniques I have used for my current studio starting with the floor and ceiling.
More From Production Expert