If you are short of time then here's a round-up of some of our articles to check out today. It's not everything on the Expert sites today so if you have more time then have a look at all the other articles, tips, and tricks.
In spite of the UAD Distressor plug-in having a mix knob, when setting up parallel compression on a drum bus Jacquire King chooses to use a duplicate path and to insert the Distressor on a bus set to 100% wet. This is one of several workflow quirks which Jacquire uses in this free extract from Jacquire King Mixing Lifeboats, the 6th of the series in which different mixers all approach the same project and document their choices through the mix process.
In the Production Expert podcast Russ, Julian and Audrey talk about the quality of consumer playback and why compact disc represented a high water mark for domestic audio.
In the Production Expert podcast as we approach the trade show season Mike, James and Julian ask how trade shows are relevant in the online world of 2019. They also discuss what new features they would like to see in Pro Tools beyond the usual suspects - "New" new features!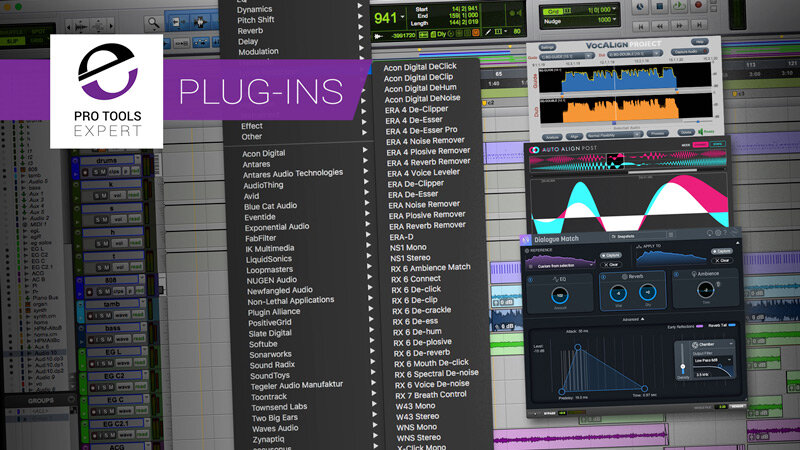 In this article we take a look at several third-party plug-ins which we feel make excellent examples of AudioSuite in Pro Tools for both processing and workflow applications. It can be easy to overlook AudioSuite in some types of audio production as AAX inserted plug-ins, which process in real-time, often do most of the heavy lifting for us in the mix. What are the plug-ins we consider to be the best tools to reach for in AudioSuite and why?
Post Production Specialist and long term Windows advocate Alan Sallabank explains why he has decided to ditch his Hackintosh and has bought a refurbished Mac Pro 6.1.