With his work on recordings from iconic artists like David Bowie, Chic, Roxy Music, The Rolling Stones, Bruce Springsteen, Bryan Adams, INXS, and so many more, Bob Clearmountain elevated the role of "the mixer".
The quality of Bob Clearmountain's impeccable mixes are due to his ears and his mixing decisions, but they also rely on a complex and personalised hardware FX signal chain which creates, in his words, "the space where the mix lives". As well as needing an entire studio's worth of hardware gear – live echo chambers, delays, harmonisers, de-essers, EQs and a large format analogue mixing console, reproducing the complex routing of all this hardware using individual plugins in a DAW would be almost impossible.
It was to meet the twin challenges of reproducing the sound and the interdependence of these elements caused by this complex routing that triggered Apogee to design Clearmountain's Domain.
Convolution Helped Bob To Capture His Favourite Rooms
Bob's sound depended on physical room and chambers to create unique realistic reverbs. For example, the custom-designed echo chambers at his MixThis studios in Los Angeles.
Convolution reverb technology enabled Bob to be able to capture the characteristics of his favourite rooms as impulse response files, that meant he could work anywhere, he was no longer tied to those spaces. With Clearmountain's Domain from Apogee, you now have access to the very spaces Bob used on countless hit mixes.
Bob's Sound In Presets
Bob has carefully created each preset based on specific instruments and processing from his extensive catalogue of timeless hit mixes. For example, are you looking to nail the classic Bowie vocal FX from Let's Dance? Now with Clearmountain Domain, you can simply load the Let's Vox preset!
Clearmountain's Domain - Modules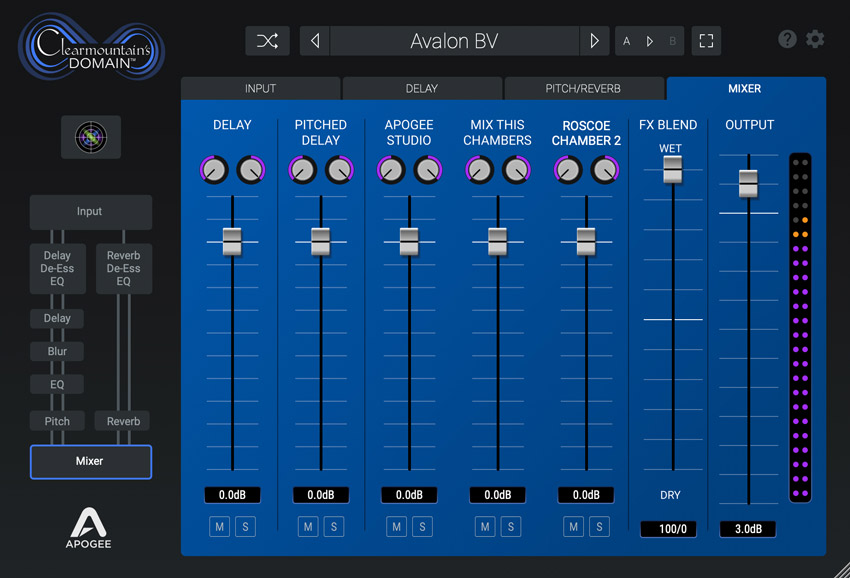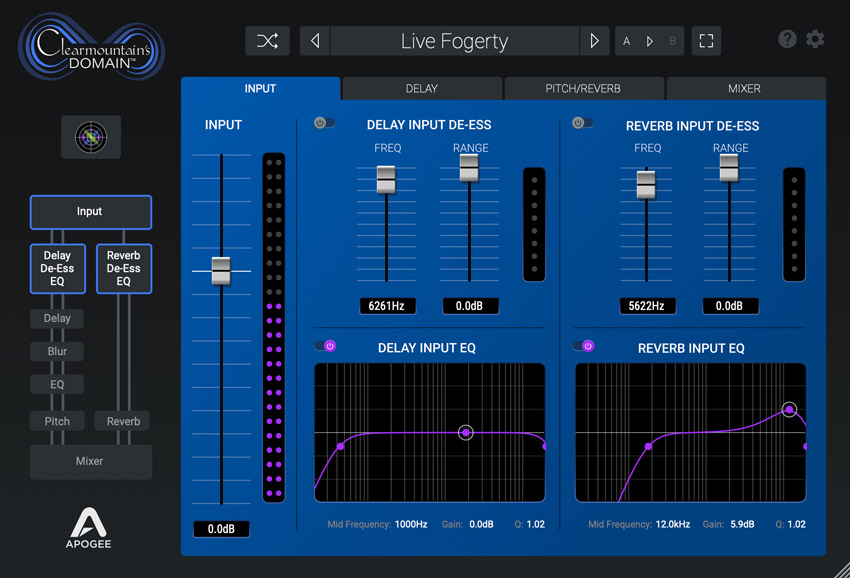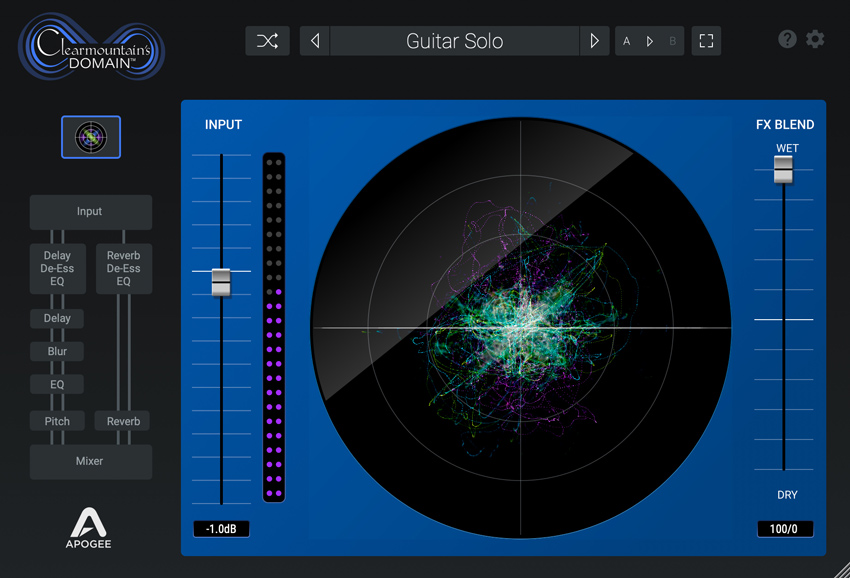 System Requirements
• MacOS 10.12.6 or higher
• 4 GB RAM minimum, 8GB of RAM recommended
• PACE iLok Account
• AAX Native, AU, VST or VST 3 Compatible Host Application
Price And Availability
Clearmountain's Domain is now available from the Apogee website priced at $349