These days Accusonus are best known for their amazing suite of one knob style audio repair plug-ins that quite literally do what they say on the tin in a matter of seconds. Alongside these Accusonus also offer a range of very cool creative products designed for beat production and mixing called Regroover, Beatformer and of course the mighty Drumatom that attenuates drum bleed.
In this article we have collated all of our video reviews, tutorial and tests of Accusonus plug-ins in one place to enable you to learn more about Accusonus and of the products they offer.
Our Reviews Of Accusonus Plug-ins
Tutorials & Tests Of Accusonus Plug-ins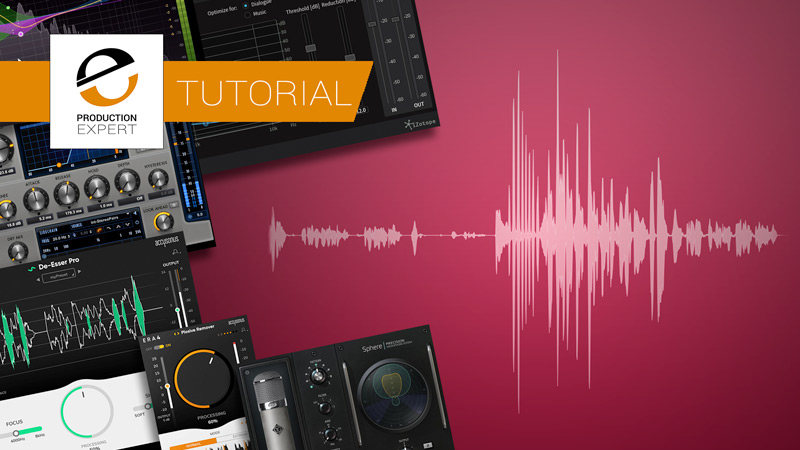 In this free video tutorial we walk you through a dialogue tracking and mix session. We cover how we approached the recording through to how we chose to process and mix the scripts to give you an idea of what to expect if you find yourself producing a dialogue artist who performs with an extremely large dynamic range.
In this free tutorial, you will learn how to clean up a poorly recorded dialogue track using the noise and reverb suppression plug-in ERA-D by Accusonus. Watch this tutorial to learn the controls and to see how easy it is to transform a poorly recorded dialogue track into a really usable audio clip in a matter of seconds.
More Production Expert Roundups