Back in 2017 we asked Which Loudness Meter Plug-in Do You Use In Pro Tools? and a couple of weeks ago we repeated the question and poll. In this article we analyse whether loudness meter popularity and usage has changed during the last 2 years.
The Results
To create a readable chart we have split the data across two charts. If you want to access the detailed data for a particular loudness meter then hover over a pair of bars and a floating window will pop up with the data for that loudness meter…
Which Pro Tools compatible loudness meter plug-in do you use the most?
Notes
The vertical scale is different between the two charts.

In the 2017 poll, we did not include the Youlean Loudness Meter and Signum Audio BUTE Loudness Analyser meters.

In the 2019 poll, we did not include an 'Other' category.
What Has Changed In 2 Years
iZotope Insight, Waves WLM Plus And Nugen Audio VisLM2
Although the top 3 haven't changed you can see that the Waves WLM Plus and Nugen Audio VisLM2 have increased and the iZotope Insight has dropped so that all 3 are pretty similar with Insight just retaining the top slot. In 2017 it was suggested that Insight was in top slot because it came bundled with iZotope products...
"Insight is free with a bunch of iZotope's other very useful products. At this point, I don't know of a single facility in Hollywood that doesn't own a version of RX."
and…
"Yeah, Insight is currently my option too for that reason, it came bundled with my RX 5 license."
But as another community member pointed out…
"As of RX6, Insight is only included in the Post Production Suite 2 not RX6 Advanced."
This might go some way to explain why Insight is no longer the runaway winner in 2019.
It may well be that the increase in take up of Nugen Audio's VisLM2 is due in part to the Netflix effect, combined with the news that Dolby quietly discontinued their Media Meter 2 loudness measurement software in August 2018.
Nugen Audio were very quick to insert the Dolby Dialog Intelligence Algorithm into their VisLM2 loudness meter and then to include a Netflix spec preset. They have since been followed by Signum Audio and iZotope.
Waves WLM Plus continues to be very popular and we suspect that this may be due to the price sweet spot, overriding the lack of a histogram.
The usage of the Avid Pro Limiter, which although primarily a true peak limiter also includes an R128 loudness meter, has doubled in the last 2 years, may show an increase in 'multi-purpose' tools, which would include the Waves WLM Plus that is a loudness meter, which also includes a true peak limiter.
Dolby Media Meter
Dolby quietly discontinuing their Media Meter in August 2018 is probably the main reason for the significant drop in the usage of the Dolby Media Meter.
Top Tutorials On Loudness Workflows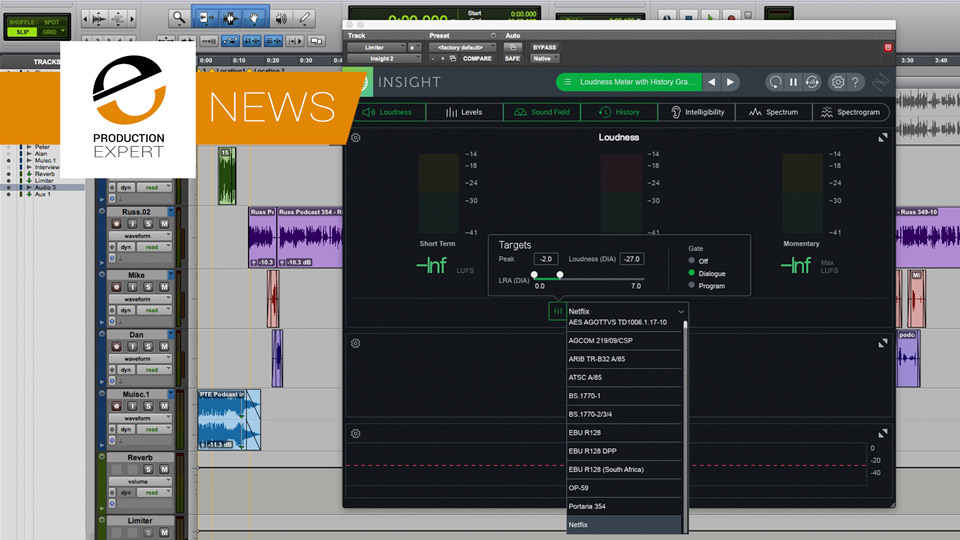 Are you working on an audio mix for Netflix but unable to use Insight because it hasn't got dialog-gating and a Netflix preset? Worry no longer, iZotope has announced Insight 2.1 which brings a Netflix preset for all those working on Netflix content.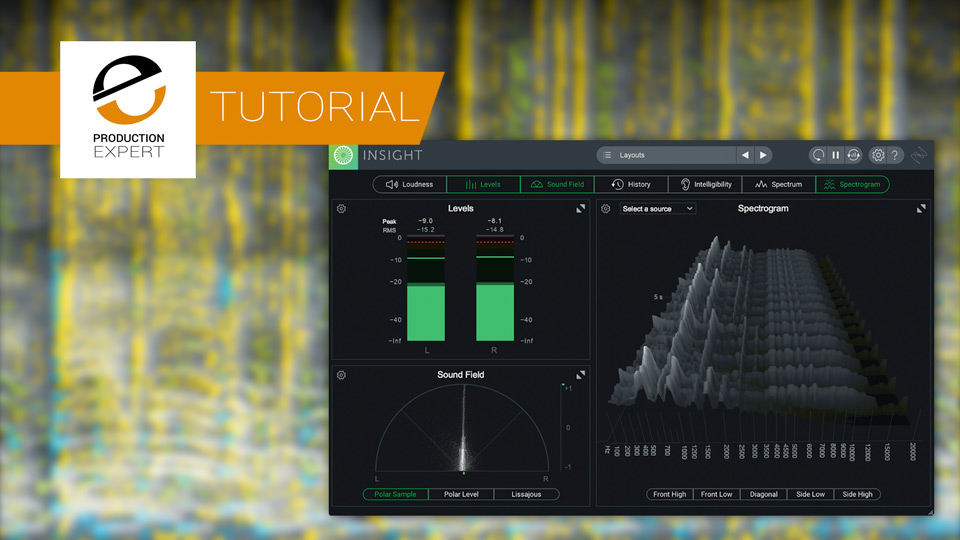 Primarily, I'd use the original Insight in post production and mastering. I might refer to it from time to time for mixing, but not as often as in other cases. This has changed with Insight 2, as the suite provides several improvements that make it a killer companion for mixing duties for me. In this article I will outline its killer features…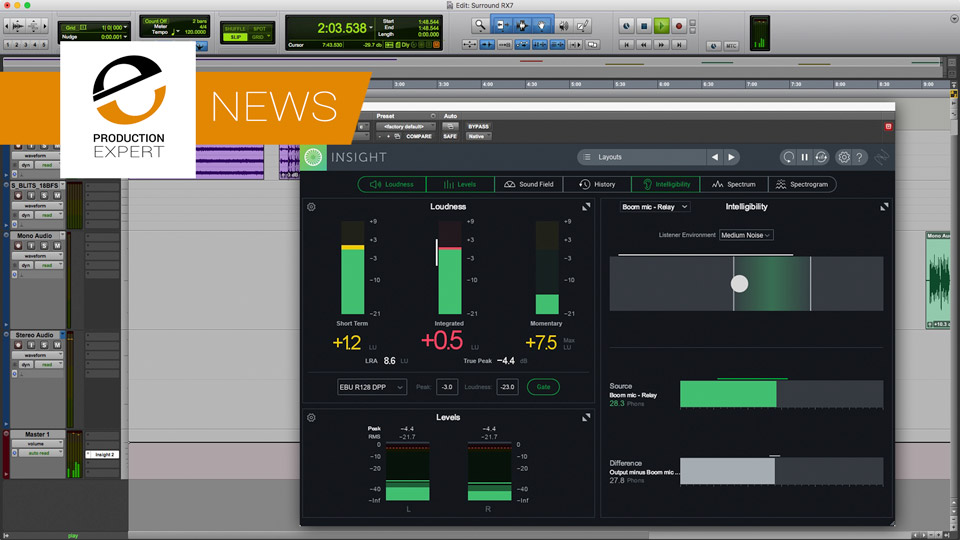 iZotope today has released RX Post Production Suite 3, a bundle which includes two brand-new product updates, RX 7 Advanced and the long-awaited Insight 2, as well as Neutron 2 Advanced, RX Loudness Control, and bonus content from Pro Sound Effects and Groove3.
Nugen Audio has released the latest version of their loudness metering software VisLM. V2.8.3 brings 2 new features, one minor - a change to the Netflix stereo preset and one major - the introduction of Flags, which help to visualise Alerts and navigate through them. An added bonus is that whilst we were preparing the video tutorial showing the new features, we discovered an undocumented feature in VisLM from Nugen Audio that is really clever and will save you time and money and so we had to include that in the video tutorial as well!
Whilst at IBC 2018 in Amsterdam we were able to get an exclusive first look at the new Loudness Toolkit suite of plug-ins including LM-Correct, ISL and VisLM which now has new presets for the new Netflix delivery spec with a new loudness parameter, Dialogue LRA as well as new flexibility to simultaneously monitor multiple integrated measurements.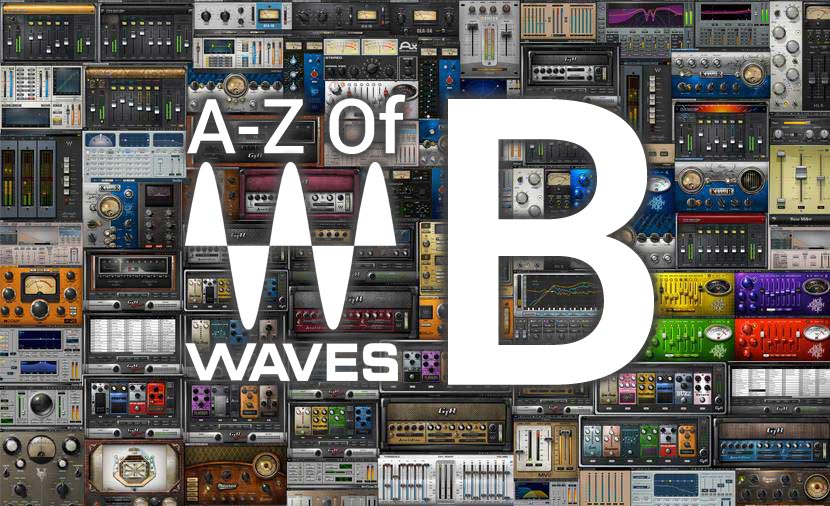 In the second part of our new series - the A-Z of Waves highlighting Waves plugins and hardware, over the coming weeks we'll be presenting the series is both written and video form so you can find out more about Waves. This week it is B For Broadcast. In broadcast workflows, one of the most important topics, especially at the moment, is loudness so that listeners and videos don't have to keep diving for their remote control to adjust the volume.
In this tutorial video, Mike shows how you can use Waves WLM Plus to get your broadcast mixes loudness compliant to the appropriate BS1770 loudness delivery spec like EBU R128 or ATSC A/85.