Last year Eventide announced two new outboard studio multi-effects processors called H9000R and H9000. These two devices are Eventide latest flagship effects units.
Pricing starts at around $4,999 for the H9000R. I'm certain both of these units are fantastic but neither are what we would call affordable. But fear not, if you are in the market for an outboard DSP multi-effects processor then you are in luck because there is a much more affordable product by Eventide that you should check out - The Eventide H9.
What Is Eventide H9?
Google Image search "Eventide H9" and you will see that this funky little white box is extremely popular with electric guitarists. The H9 is marketed as an "all in one pedalboard" that includes a plethora of Eventide's most iconic effects:
Reverbs
Chorus
Delay
Modulation
Pitch-shifting
Distortion
Eventide H9 Main Features
Inputs (stereo 1 and 2)
Outputs (stereo 1 and 2)
Sync to the beat with tap tempo or MIDI
Real-time MIDI control
Power supply included
MIDI via DIN and USB
The H9 is built like a tank to withstand years of live performance punishment. It's fairly simple to use as a standalone device thanks to a large single "light ring" dial, two footswitches (bypass/active and tap) with five buttons and a clear digital display... but there are two simpler ways to adjust effects in the H9.
Take Control Of Eventide H9
One way to control the H9 is with the free H9 control app for PC and Mac. This application talks to the H9 via USB or Bluetooth. This is a very simple system that gives us quick and easy access to all the algorithms, presets, settings and the effects store.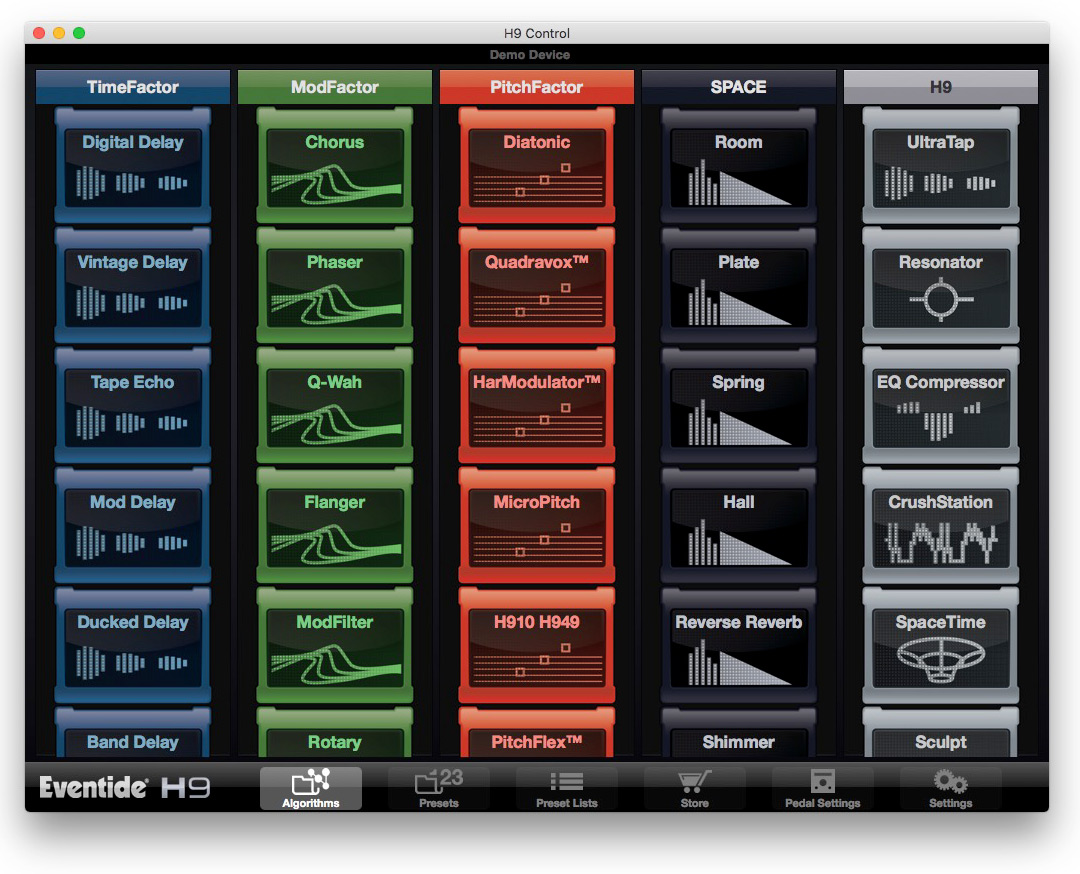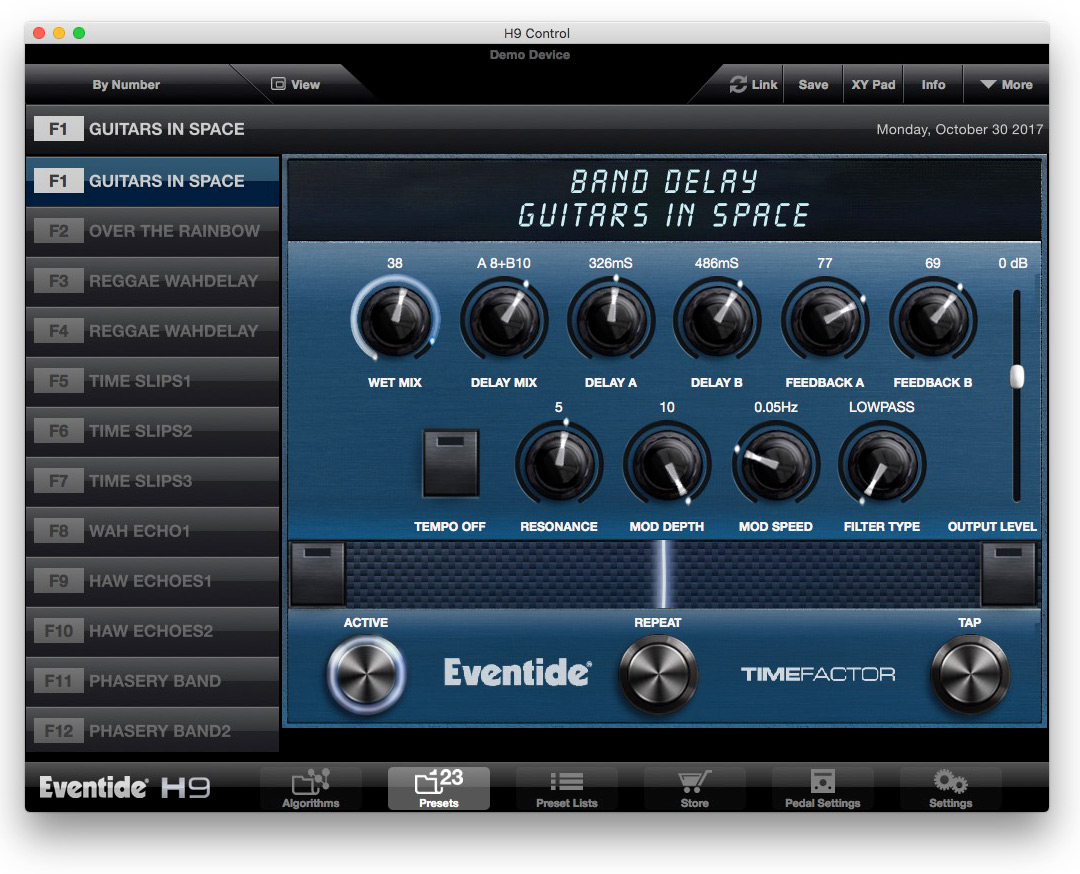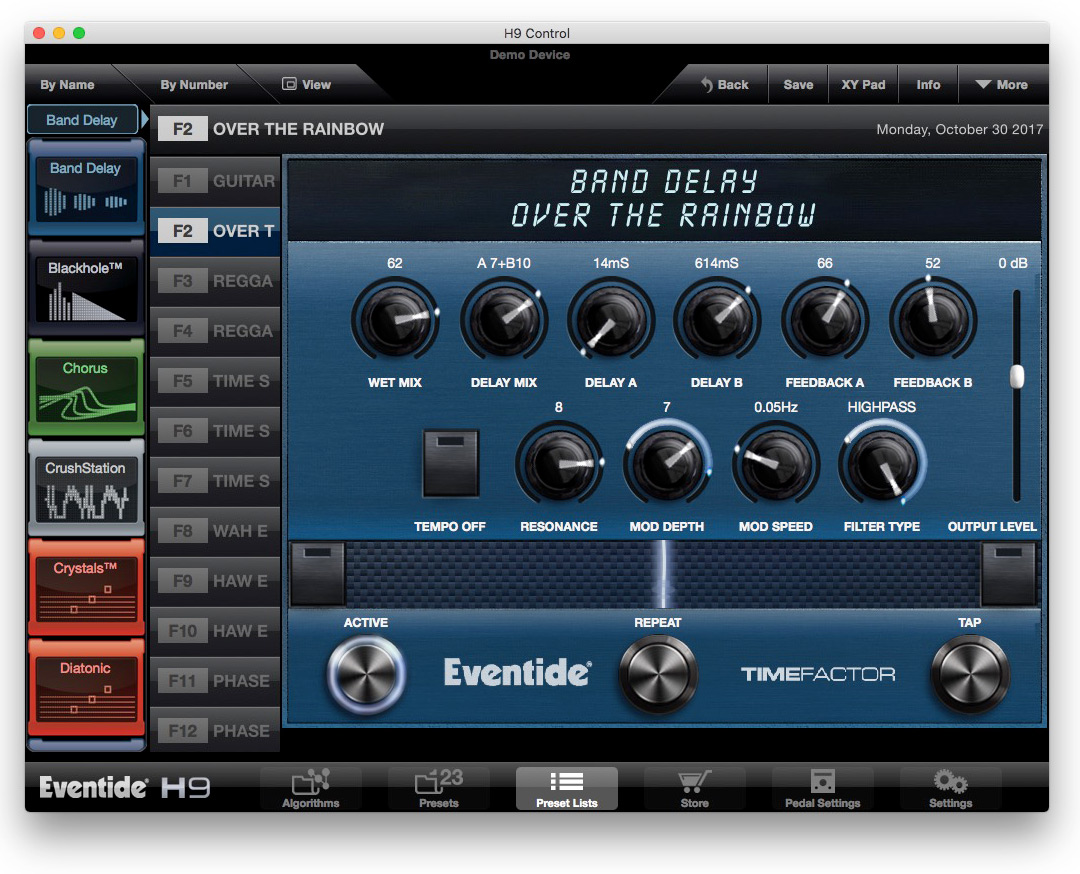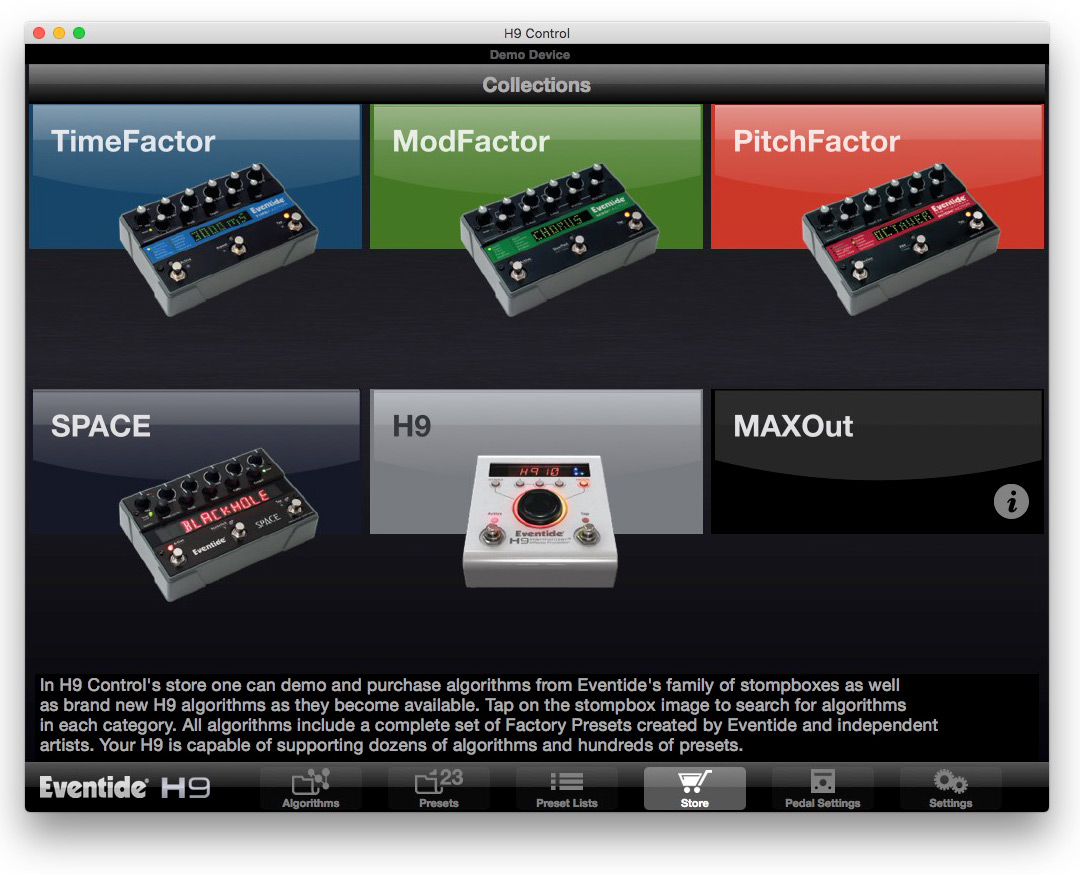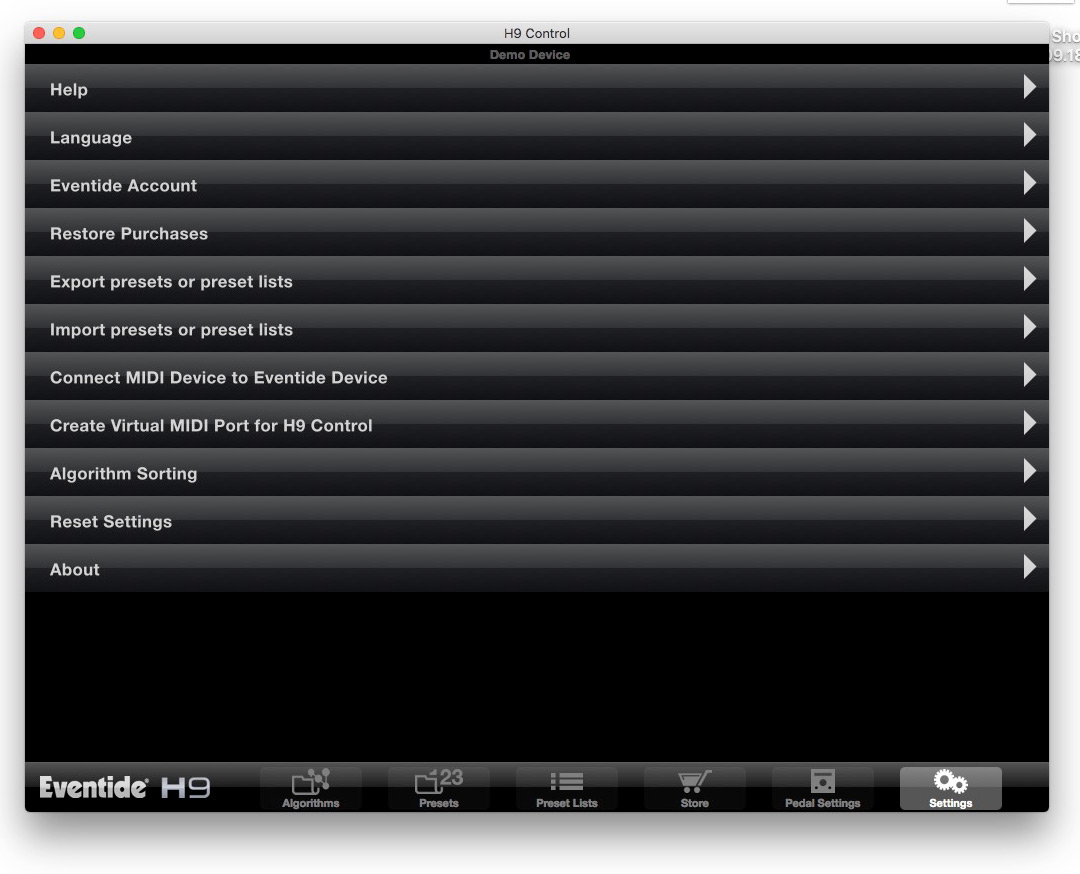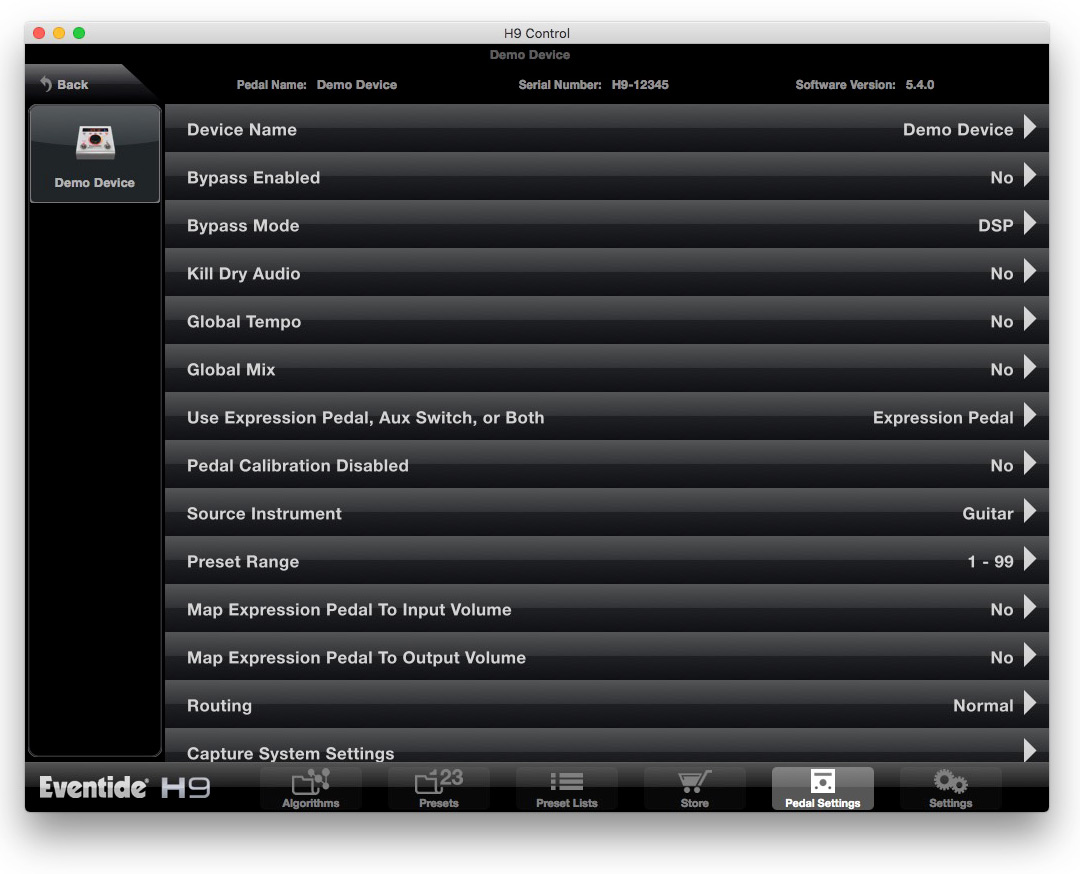 But there is another application that I personally prefer to use to control the H9. It is the free iOS H9 control app that I use on my iPad - An Andriod version of H9 Control is in development and is due for release soon.
There are a few reasons why I prefer the iPad version of the H9 control app over the desktop application:
iPad app gives me touch control on a dedicated display
Saves me having to switch between Pro Tools windows and H9 Control app
How To Connect Eventide H9 To Pro Tools
It's very easy to plumb an H9 into a Pro Tools system:
Connect H9's outputs to a set of available inputs on your audio interface (eg: H9 outputs 1 & 2 to audio interface inputs 3 & 4)
Connect H9's inputs to the same outputs on your audio interface (eg: H9 inputs 1 & 2 to audio interface outputs 3 & 4)
Pair iOS or desktop app to H9 via USB or Bluetooth - Follow the on-screen assistance for guidance
In Pro Tools open the mix window. You can either use the H9 as an effects return using a stereo auxiliary track with buses or as a single insert instance on a track. To do either, load a hardware insert in the required track insert slot by locating 3 & 4 under i/o at the bottom of the plug-in menu. Rename this by right-clicking the insert > rename > H9
What Effects Are Available In H9?
H9 effects are known as algorithms. In recent years Eventide has ported several H9 algorithms to popular plug-in formats such as Pro Tools AAX native. Below are some links to content we produced that feature some of these ported H9 algorithms:
Visit the Eventide website for a full list of the 49 H9 algorithms currently available
How Much Does An Eventide H9 Cost?
There are three H9 options to choose from, all options are exactly the same hardware device so the differences between the models are purely down to the number of preloaded algorithms:
H9 CORE
reloaded with 25 presets from the original H910 / H949 Harmonizers. Additional effects available for purchase via the H9 Control app
Every H9 CORE comes with a coupon for a free algorithm download
Every H9 CORE can be Max'd Out at any time
H9 Harmonizer
Preloaded with 9 effect algorithms and 99 presets. Additional effects available for purchase via the H9 Control app
Every H9 Harmonizer comes with a coupon for a free algorithm download
Every H9 Harmonizer can be MAX'd out at any time
H9 MAX
Preloaded with 49 effect algorithms and 99 presets
Over 500 presets available via the H9 Control app
H9 MAX includes all future algorithm releases at no additional cost
This is a cool little system that works very well when in Pro Tools mix sessions. Sure, I can only create and use one effect at a time on a stereo auxiliary or insert but there's no other multi-effects box out there that offers this much fun and controllability in one package. In time I may just get another H9 to act as a second outboard multi-effects unit, after all, I see many guitarists with two or three of these in their pedalboards.