In this free video tutorial Pro Tools Expert team member Julian Rodgers demonstrates the much requested track presets feature newly introduced in Pro Tools 2018.
Not Just Plug-in Chains
In this video Julian demonstrates how thorough a job Avid have done in implementing this feature. These new workflow enhancements go beyond saving plug-in chains, though that is quick and simple to do, and allow comprehensive control over exactly what gets stored and what gets recalled.
Creating a track preset is as simple as right-clicking on the track name or using the new shortcut Option/Alt+Shift+P.
The Track Preset dialog uses a customisable system of categories, preset names and auto-populating tagging to make keeping track of Track Presets as hands on or as hands off as the user prefers.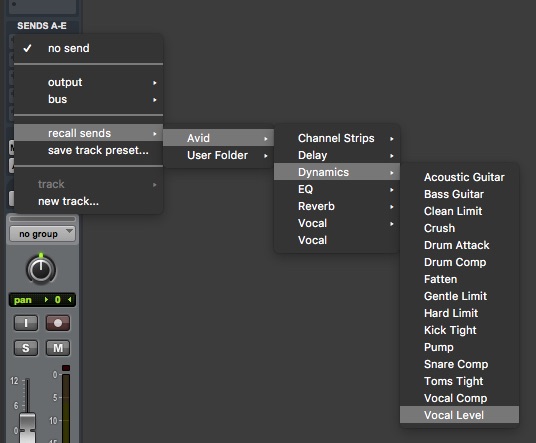 The Workspace Browser offers full control of the track presets library and using elements from the familiar Import Session Data window of Pro Tools it is possible to control exactly which aspects of a track get stored and recalled including Audio and MIDI clips.
Track, Inserts, Sends And Media
While is has always been straightforward to use Import Session Data to achieve most of what Track Presets brings to Pro Tools, the streamlined workflow offers something genuinely useful.
For example the ease with which is is possible to import Inserts and sends to existing tracks makes it more convenient, and therefore more useful.