Our friends at UVI have released World Suite - A new world music sample library that includes a massive 320 instrument pack and 8,000 loop & phrase library inspired by traditional music from around the world. We're big fans of UVI instruments at Pro Tools Expert, this looks to be a very exciting and creative instrument set - stay tuned for a Pro Tools Expert video review of World Suite in the coming weeks.
What Is UVI World Suite?
World Suite by UVI appears to be the definitive VI collection of world instruments. It includes over 320 instruments and 8,000 loops/phrases providing users with quick access to thousands of years of ethnic tradition and musical heritage. World Suite compares very closely to UVI's Orchestral Suite as both have very similar creative control features. World Suite works in both the free UVI workstation and UVI Falcon.
Visit the UVI website for more information.
Creative Control
Keyswitching: World Suite has built-in keyswitching that allows users to create complex musical articulations of instruments which is great for achieving realistic, rich and dynamic performances
Instruments From Around The World In UVI World Suite
Africa - 55 Instruments
Asia - 78 Instruments
Australia - 14 Instruments
Celtic - 28 Instruments
Eastern Europe - 10 Instruments
India - 47 Instruments
Indonesia - 14 Instruments
Middle East - 31 Instruments
Occidental - 14 Instruments
South America - 22 Instruments
Spanish Gypsy - 6 Instruments
West Indies - 5 Instruments
Internal Sound Shaping Tools:
World Suite also includes dedicated sound shaping controls depending on instrument type including legato, portamento, timbre, doubling and any more.
World Suite Development By UVI
World Suite has taken UVI many years to develop and contains over 50,000 samples.
Listen To World Suite Audio Examples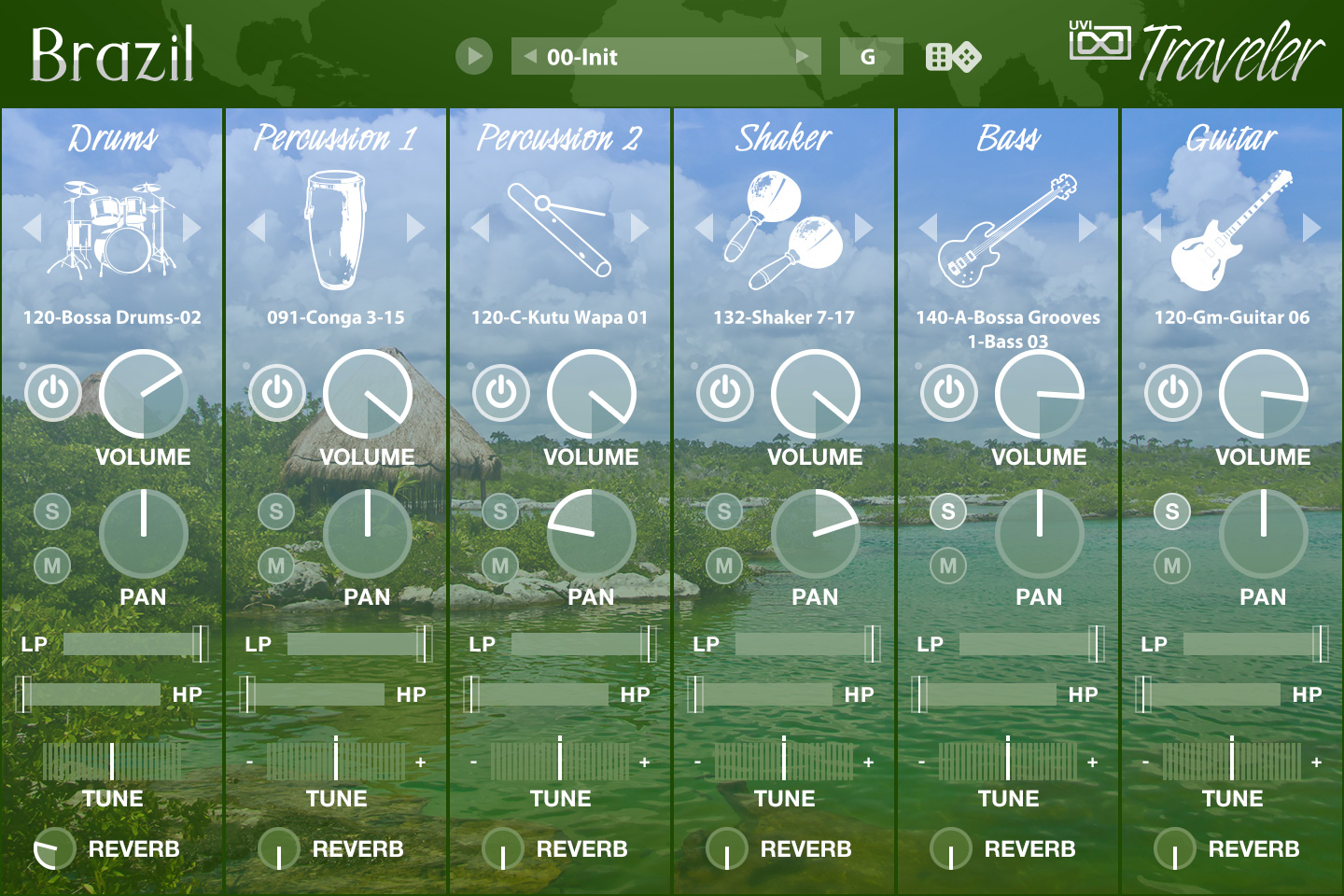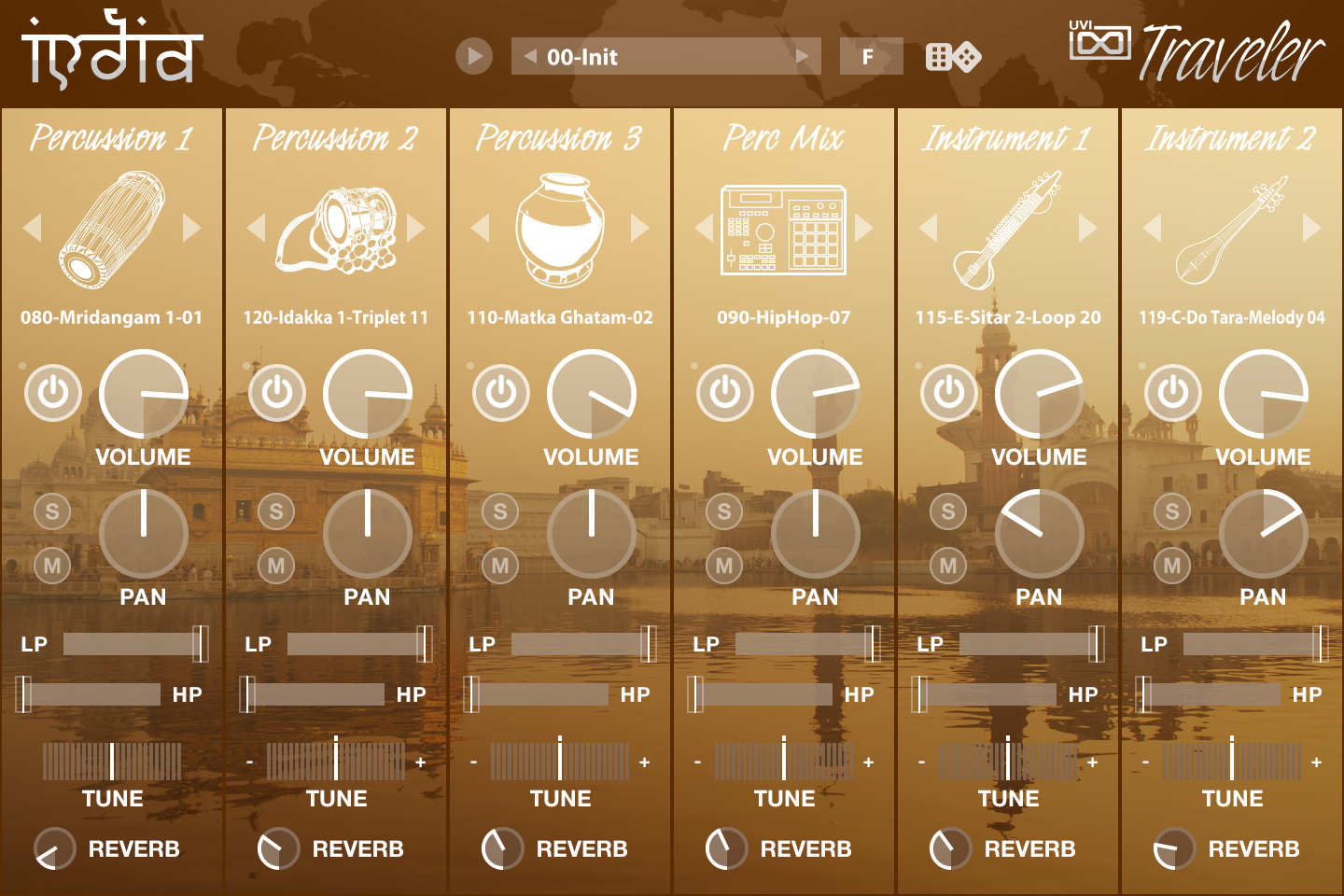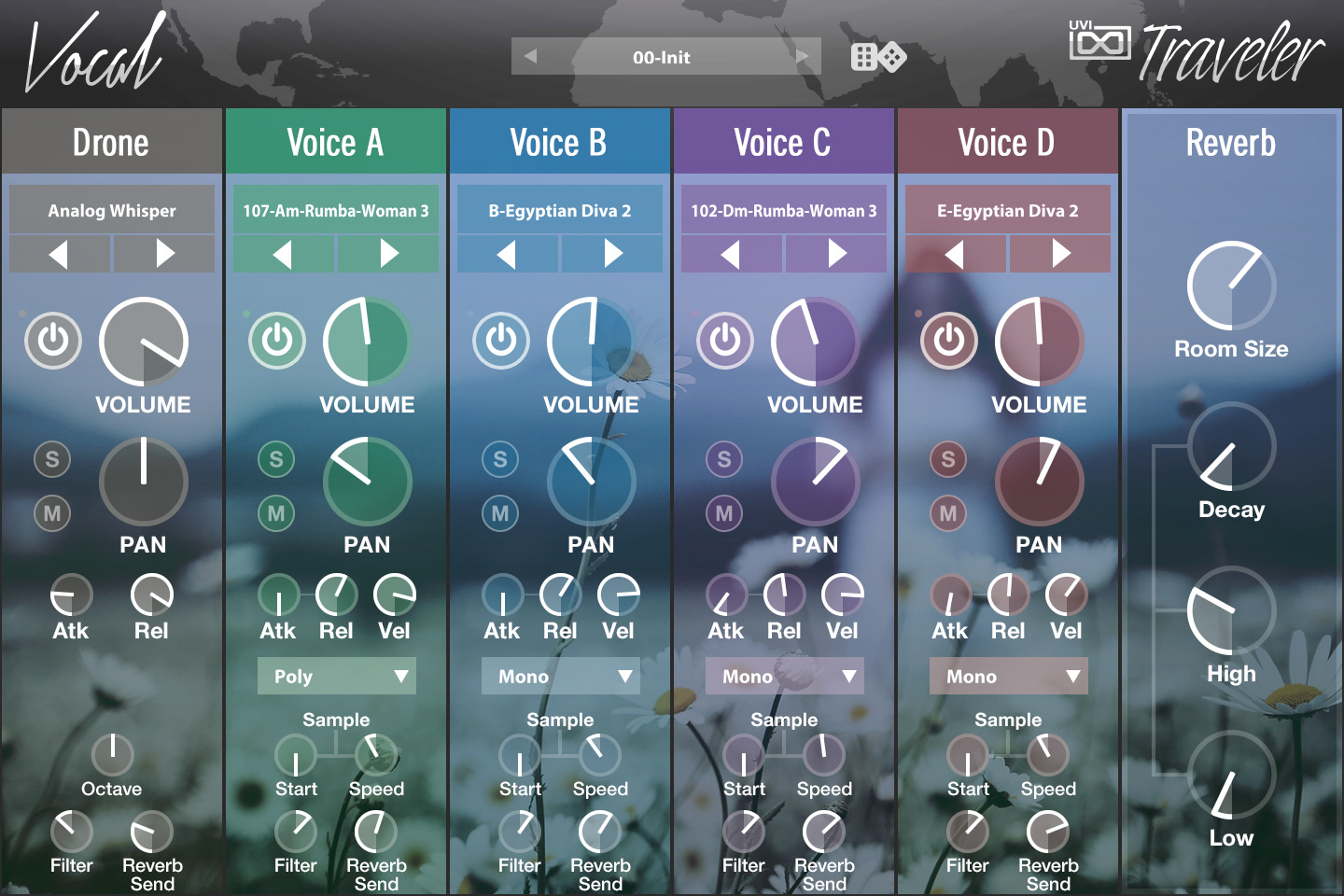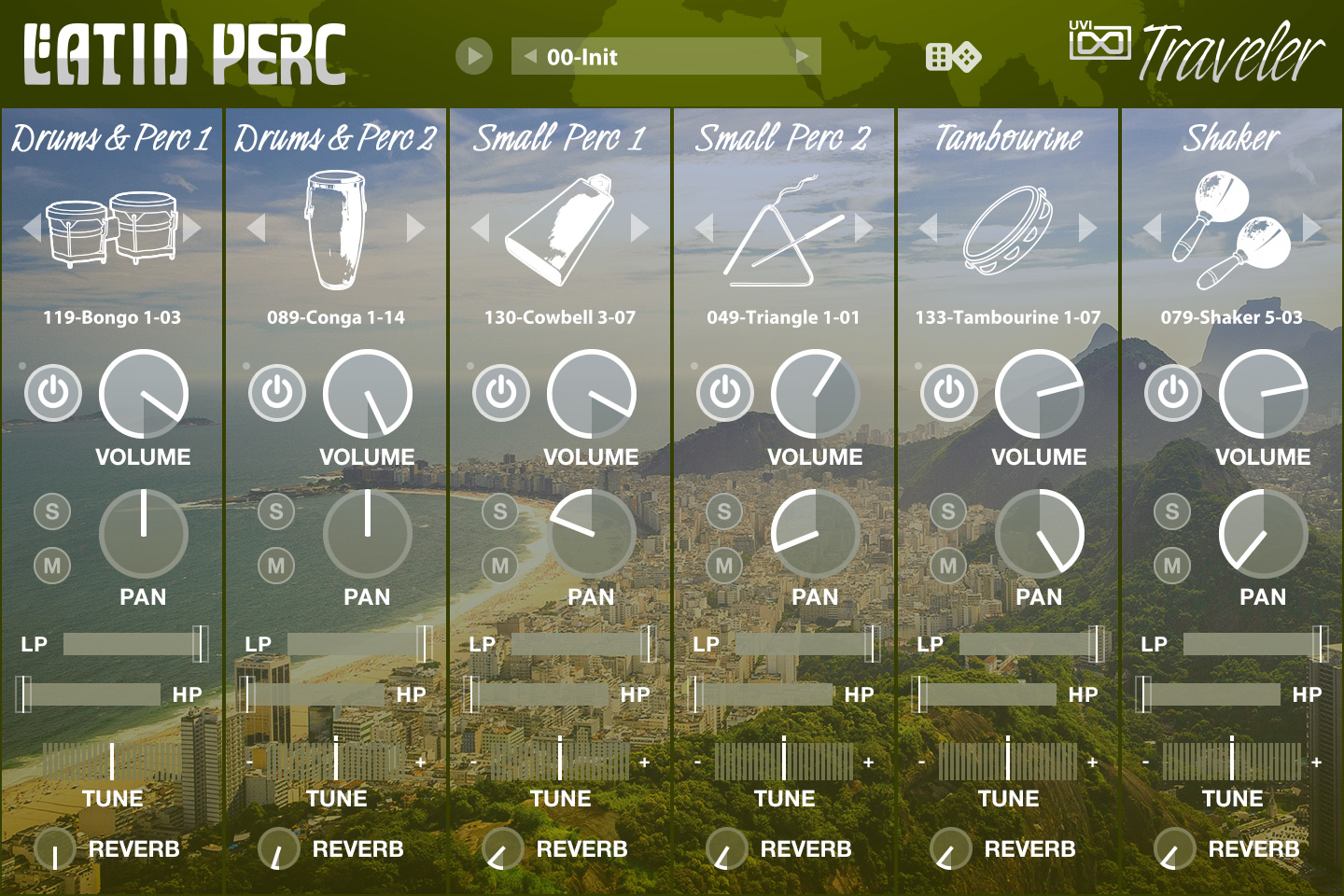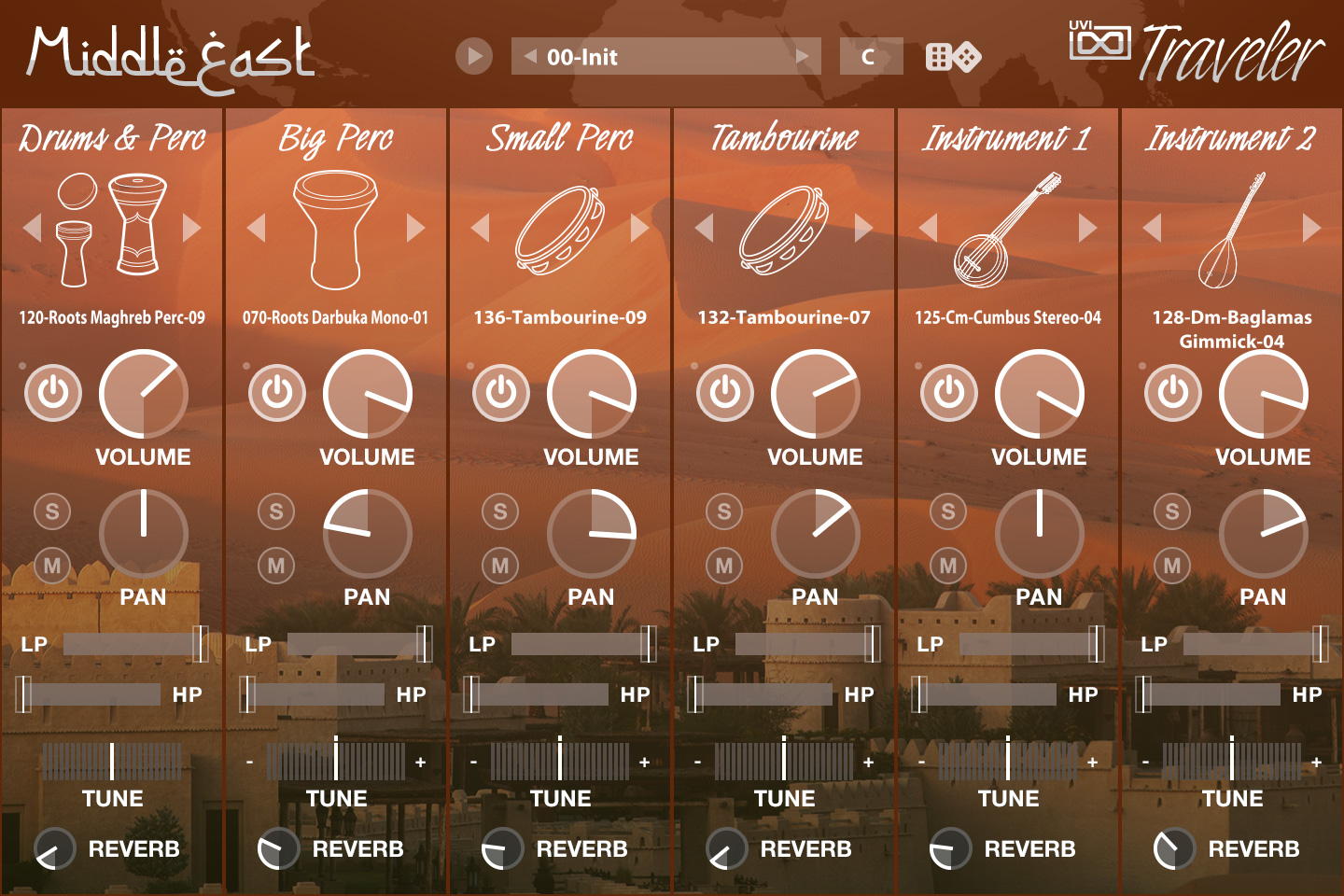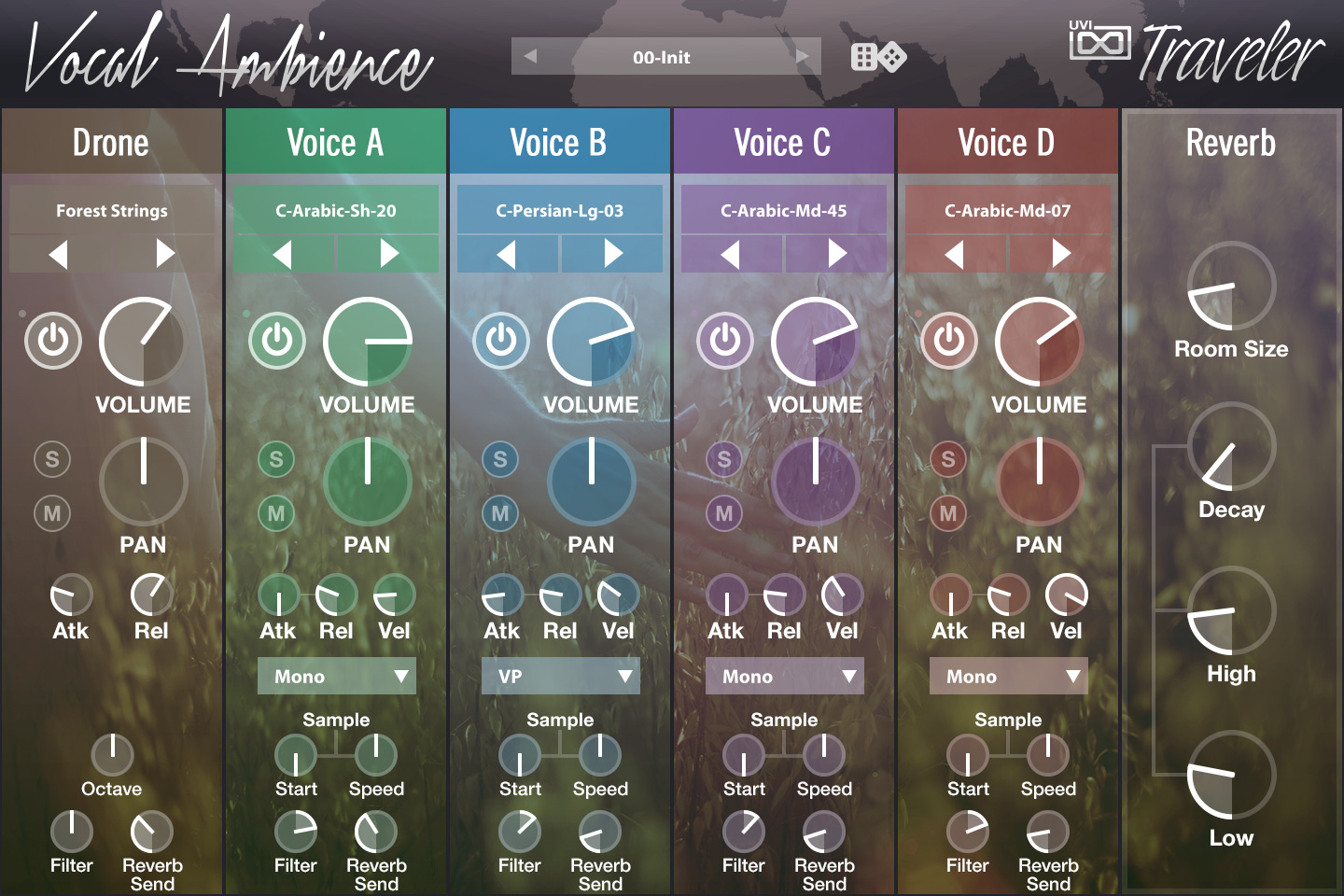 Drag & Drop: The 8,000 loops and phrases can be drag-and-dropped into your DAW of choice or commanded by way of special 'Traveler' instruments.
Travelers: World Suite Travelers allow for 6 discrete tracks to be populated with your choice of loops and phrases. Each track comes with a suite of customization options including gain, pan, solo, mute, low-pass and high-pass filters, pitch shifting and Sparkverb. Explore preset configurations, design and perform your own or find inspiration with the built-in randomizer for completely new arrangements at the touch of a button.
Price
World Suite is available immediately from the UVI website for $299 / 299€
Upgrade Pricing - Limited Time
Owners of World Traditions or Spirit Of Gongs can upgrade to World Suite for $199 / 199€ January 2nd, 2017.
System Requirements
Runs in UVI Workstation version 2.6.8+, and Falcon version 1.2.0+
iLok account (free, dongle not required)
Internet connection for the license activation
Supported Operating Systems:

Mac OS X 10.7 or higher (32 and 64-bit)
Windows 7 or higher (32 and 64-bit)

30 GB of disk space
Hard Drive: 7,200 rpm recommended or Solid State Drive (SSD)
4GB RAM (8 GB+ highly recommended for large UVI Soundbanks)
Visit the UVI website to purchase World Suite.